Recent Alumni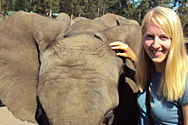 Anna Gill
Class of 2012
Anna Gill '12 was a McCoy and Leadership Scholar, earned a degree in Middle Childhood Education, and graduated Phi Beta Kappa. She has chosen to enter a long-term service program, with part of her mission taking place in Grenada.
---
Cody Meglio
Class of 2011
Cody Meglio '11 graduated Phi Beta Kappa and salutatorian of his class with Bachelor of Arts degrees in Accounting, Economics and Finance. Within months of graduating, he earned one of the 10 highest scores in the nation on the Uniform CPA Examination. At that time, he was the youngest CPA in the state of Virginia.
---
Ben Reese
Class of 2013
Ben Reese '13 graduated Phi Beta Kappa and earned degrees in Political Science and Economics. With a legal profession set as his professional goal, Ben's academic achievements at Marietta College gave him the background to be accepted into the nations top law schools, including Vanderbilt, Cornell, University of Chicago and the University of Michigan. He is currently completing law school at Michigan.
---
Ashley Parker
Class of 2011
Ashley Parker '12 earned a coveted Research Experience for Undergraduates internship after her sophomore year at the National Superconducting Cyclotron Laboratory, completing an internship with the Kavli Institute for Particle Astrophysics and Cosmology at SLAC National Accelerator Laboratory. She also participated in the Education Abroad program for a semester in Utrecht, Amsterdam. The Rickey Scholar earned a Bachelor of Science in Physics and a minor in Mathematics.
---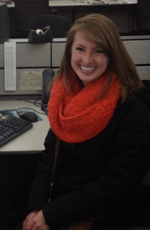 Alison Matas
Class of 2011
Alison Matas '11 graduated Phi Beta Kappa with a degree in Journalism and as a Leadership Scholar. While completing her graduate degree at the University of Missouri, she completed internships at the Baltimore Sun and the Charleston Gazette. She now works for the Canton Repository.
---
Kevin Knab
Class of 2012
Kevin Knab '12 shined on the basketball court and in his academics at Marietta. After earning a degree in Finance, he began working in the banking industry and is currently a loan officer at an institution in Marietta.
---
Courtney Malone
Class of 2011
Courtney Malone '11 earned a Bachelor of Arts in Psychology before the age of 20 and is in the process of completing her final year of seminary at Ashland Theological Seminary. She ultimately plans to work with at-risk children and families.
---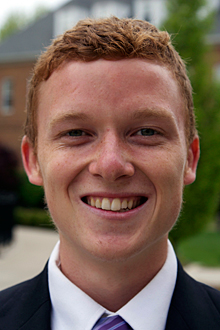 Caleb Muller
Class of 2013
Caleb Muller '13 excelled in Track and Cross Country at Marietta while maintaining excellent academic standing. The McCoy Scholar graduated Phi Beta Kappa with a Bachelor of Science in Information Systems and a minor in Leadership Studies. He currently works in the Information Services Division Rotation Program at the University of Pittsburgh Medical Center.
---