Young Trailblazers
Josh Green
Class of 2005
Josh Green '05 spent a semester abroad studying in the United Kingdom before earning a degree in English at Marietta. He was accepted into and earned a graduate degree from Case Western Reserve before landing a writing position at the Wharton School, University of Pennsylvania.
---
Ami Casis
Class of 2008
Ami Casis '08 graduated with a degree in Biology and minors in Chemistry and Spanish. She earned her Doctorate in Optometry from the University of Houston, College of Optometry in May 2013. She is a licensed therapeutic optometrist and works as an associate at 20/20 EyeCare in her hometown of Nacogdoches, Texas.
---
Harrison Potter
Class of 2008
Harrison Potter '08 earned degrees in mathematics and physics from Marietta College and was accepted into Duke University's graduate program, from which he will earn his doctorate in mathematics in 2014.
---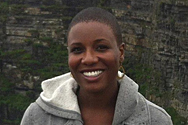 Rosa Hanks
Class of 2008
Rosa Hanks '08 graduated with a degree in Organizational Communication and began working with Pfizer Pharmaceuticals shortly after graduation.
---
Christopher Cheng
Class of 2006
Christopher Cheng '06 earned on of only 11 internships offered by Columbia University through the competitive National Science Foundation's Research Experience for Undergraduates program. The Rickey Scholar was awarded a seven-year full scholarship to Yale University's doctoral program in molecular biophysics and biochemistry after graduating from Marietta.
---