'The Other Place' opens four-show run on Friday, Feb. 27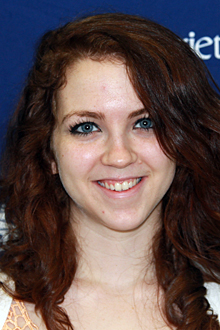 Marietta College's Theatre Department is pleased to announce that it will perform four shows of "The Other Place," starting at 8 p.m., Friday, Feb. 27.
The studio production also has performances scheduled for 2 and 8 p.m. on Saturday, Feb. 28, and 2 p.m., Sunday, March 1.
"The Other Place" was written by Sharr White and will be directed by Morgan Massaro '16 (Caldwell, Ohio).
The play will take a look into the character Juliana's life as it takes a disorienting turn when she glimpses a young woman in a yellow bikini amid her lecture audience. The mystery unravels as blurred truth, contradictory evidence and fragmented memories collide — leading Juliana to her "other place."
The Theatre Department is excited to perform the regional premiere of this riveting new psychological thriller that packs an emotional wallop. 
"Mental illness is such an undermined and under-discussed topic today and it should not be. Mental illness impacts whole communities because it impacts people at all times, at all stages of life, all over the world," Massaro said. "We should not brush mental illness under the rug and forget how important discussion and understanding can be. In the theatre, we can begin to understand what we are experiencing with people who have mental illnesses. Audiences should come to this show expecting to see the work of a dedicated, passionate group of hardworking students who love theatre and their craft presenting a show that is seeking a rise in awareness."
Ticket prices are $8 for adults, $7 for seniors and $4 for students. Marietta College students and employees are free. Tickets may be purchased before the show at the lobby box office. Reservations are strongly recommended. For more information: (740) 376-4698.