'Chemists go to War' up next in College's WWI speaker series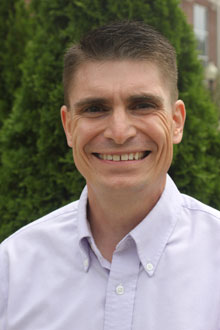 Marietta College's Dr. Jim Jeitler will make the fifth presentations in the World War I colloquium — Exploring the Great War — at 7 p.m., Monday, Feb. 23, in Thomas 124.
Jeitler will speak on "Chemists go to War: Where Skill and Courage Count." His talk will cover the chemical, medical and technological advances made during and after World War I that have helped create products that are used today.
The College received a grant from Walmart's Community Giving program to develop the series for the 2014-15 academic year.
There are two additional presentations planned for the spring semester. On March 23, Dr. Mark Schaefer, Associate Professor of Political Science, will present "Woodrow Wilson and the Origins of Neo-Conservatism in American Foreign Policy." Closing out the series will be Dr. Bev Hogue on April 27 with "E.E. Cummings: Pacifist, Prisoner, Poet."