'Ghost Stories from the Stacks' returns to campus Oct. 31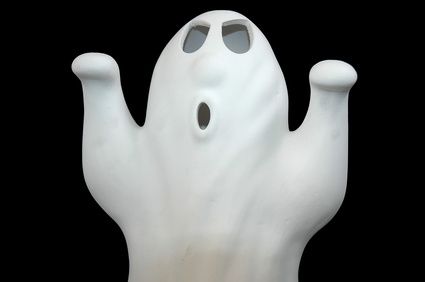 Marietta College's Legacy Library is ready to host the third annual "Ghost Stories from the Stacks" starting at 8 p.m., Wednesday, Oct. 31.
Students and faculty will read select ghost stories. Among the faculty readers are Dr. Joe Sullivan, Dr. Carolyn Hares-Stryker, Dr. Gama Perruci, Dr. Rob McManus and Dr. Suzanne Walker.
The first floor and lower level of the Library will be closed by 8 p.m. The second and third floors will still be open to students who wish to study or need to use a computer or printer. Special Collections will be closed all day.
While the ghost stories are the main attraction, there are other activities available for those attending. There will be pumpkin explosion demos by the Chemistry department behind the amphitheater, pumpkin carving by CUB in the Chlapaty Café, as well as tarot card reading by Mallory Haynes '13 (Lore City, Ohio) in Legacy's fireplace lounge.
Light refreshments will be served in the lobby of the library near the circulation desk. Students who come dressed in costume will be entered to win a prize.
Event times are: Pumpkin Explosion Demo, 8 p.m.; Pumpkin Carving, 8:30 p.m.; Tarot Card Reading, 8:30 p.m.; and Ghost Stories, 9 and 10 p.m.