'Hidden Histories' program continues with Kyle Yoho '12 on Nov. 23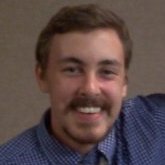 Kyle Yoho '12, Education Director at The Castle in Marietta, will deliver the third presentation of the Marietta's Hidden Histories Colloquium at 7 p.m., Monday, Nov. 23.
Yoho will present "The Great Event to be Celebrated: Marietta's Centennial Celebration," in Thomas 124. Yoho plans to look at some of the more interesting facts surrounding the city's centennial.
Three more speakers are planned for the spring semester, starting with Randy Modesitt, Director of Henderson Hall who will speak about "The Henderson Women," at 7 p.m., Monday, Jan. 25.