'History of Interesting Things' welcomes American furniture expert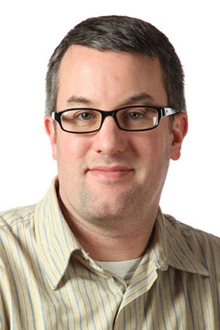 Andrew Richmond, noted American furniture specialist at Garth's Auctions in Delaware, Ohio, is presenting at Marietta College's "History of Interesting Things" series at 4 p.m., Monday, March 25.
Richmond, Vice President and Certified Appraiser at Garth's, will talk about "Elegance and Gentility in Early Ohio," in Thomas 320. The event is free and open to the public.
Dr. Matt Young, Chair of the Department of History and Religion, said they are bringing Richmond to campus to continue an effort to show the sorts of careers that are available to history majors.
Richmond has shared his expertise through articles written for such publications as The Magazine Antiques and American Furniture, the annual journal published by the Chipstone Foundation.
Richmond was born and raised in Ohio, where he attended Kenyon College. After receiving his Bachelor of Arts in History, he worked as a librarian for several years. His interest in American furniture led to his pursuing and earning an Master of Arts in Early American Culture from Winterthur Museum at the University of Delaware.