'Only Love Project Photo Campaign' scheduled for April 22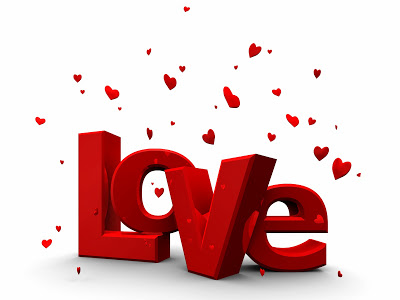 Marietta College's Office of Diversity and Inclusion is hosting the inaugural "Only Love Project Photo Campaign," an initiative aimed at creating a safe and accepting campus, on Monday, April 22.
The event will run from 10 a.m. to 5:30 p.m. in the Kremer Amphitheatre.
"We chose to do this event as an open way for the campus community to show support for people with varying sexual and gender identities," said Caitlin Jones, Coordinator of Career Services and the organizer of this event. "In the past few weeks the support of LBGT people on Facebook regarding the current Supreme Court case has been remarkable, and this seemed like a great time to allow our students, faculty and staff a chance to  show their support for one another and the underlying message of only love. The LGBT Task Force and The Alliance want to be seen as groups that aid in the education and advocacy of LGBT rights and issues on campus and thus excitedly sponsor this program for Marietta to embrace."
She said the purpose of the photo campaign is to raise awareness that there are supporters who care about those with various sexual identities. The event is free and open to the Marietta College community. "Only Love" is being sponsored by the Office of Diversity and Inclusion, the LGBT Task Force, The Alliance and the College Democrats.
Lacey Caparanis '15 (Warren, Ohio) has helped organize the event and is excited to see how the students respond on Monday.
"I think that the 'Only Love Campaign' is a great way to encourage accepting attitudes toward members of the LGBT community, and to showcase the number of accepting people on campus," Caparanis said. "This event is a fun way to bring everyone on campus together, regardless of gender identity or sexual orientation. It also serves to connect Marietta College to the many colleges and organizations that participate in the 'Only Love Campaign' across the country."
Participants are asked to wear white and display the words "Only Love" somewhere on them. Individuals can pose alone or join a group for a photo that can also include props. Paint and signs will be provided to help share the message.
"Marietta College's participation in the 'Only Love' project allows us to act directly on our core values, particularly those of diversity and leadership," said Dr. Richard Danford, Vice President for Diversity and Inclusion. "Allowing people to express their support for fellow members of our community fosters an environment of respect that allows us to reap maximum benefit from the contributions that everyone can make to the life of the College."
For more information: http://onlylovecampaign.wix.com/only-love-project#!our-story or contact Caitlin Jones at crj001@marietta.edu.