'Threads of Tradition' quilt exhibit opens Friday, Jan. 18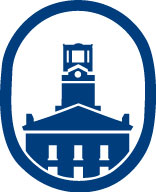 Days after the spring semester begins, Marietta College's Art Department will present the exhibition "Threads of Tradition: Quilts from the Sandy Snodgrass Collection."
An opening reception will be held from 6-8 p.m., Friday, Jan. 18, and the exhibition will remain on display until Feb. 15 on the third floor of the Hermann Fine Arts Center.
The exhibition and opening reception are free and open to the public.
"Threads of Tradition" is a collection of vintage quilts from the estate of Sandy Snodgrass, an antique dealer and collector specializing in antique and vintage toys, Americana, stoneware and primitives. The quilts in the show were made in the 1930s for domestic use. Over the past 25 years, however, they have remained in storage as collectors' items.
Visitors will observe scraps of fabric, old feed sacks and other discarded material transformed into a visual garden of color, pattern and texture. Included in the exhibition is a "Friendship Quilt" from the 1930s, which contains names of the residents of Mannington and Metz, W.Va. Like most 20th century autograph quilts, the "Threads of Tradition" autograph quilt has embroidered signatures. Some quilters would have every individual write his or her name on the fabric while others would choose someone with aesthetically pleasing handwriting to scribe signatures for embroidery.
The Hermann Fine Arts Gallery is open from 9 a.m.-10 p.m., Monday through Friday, 1-10 p.m., Saturday and Sunday. Hermann is handicapped accessible with parking located outside the building.
For more information: (740) 376-4688.