Annual Juried Student Art Exhibition opens Feb. 20 at Hermann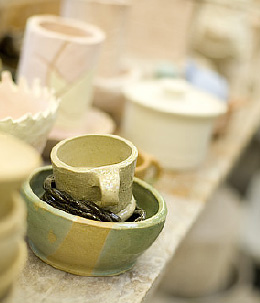 Dozens of Marietta College students will have their artwork featured in the annual Juried Student Art Exhibition in the Atrium Gallery of the Hermann Fine Arts Center.
The exhibition, which is sponsored by the College's Art Department, will have an opening reception from 6-8 p.m., Friday, Feb. 20, on the third floor of Hermann. There will also be an awards ceremony at 7 p.m.
The exhibition will remain on display until March 20. The juried exhibition features work done between February 2014 and February 2015, by students enrolled in a Marietta College art or graphic design class. A variety of media will be represented, including drawing, printmaking, oil painting and graphic design. A best of show prize will be awarded as well as prizes for outstanding work in each medium.
"The Art Department is thrilled to have the students exhibit their work," said Beth Nash, exhibition coordinator. "This is a juried show so the exhibition showcases the very best of our student work and illustrates the growth and energy of our students."
The exhibition and opening are free and open to the public. Regular gallery hours are 9 a.m.-10 p.m., Monday through Friday and 1-10 p.m. Saturday and Sunday. Hermann Fine Arts is handicapped accessible.