Hilles Hughes — Career Center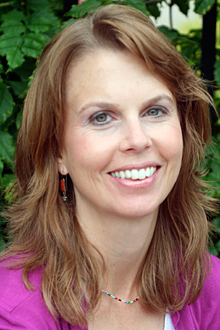 Hilles Hughes has had the opportunity to gain a sound perspective of the world and can directly connect with all of the students at Marietta College.
She has lived in a variety of locations throughout the country, from Massachusetts to Maryland to Florida, and has traveled all over the world, including throughout Africa and the Middle East.
Hughes graduated from the College of Wooster, a small liberal-arts college, so she understands the value of a small, private setting like the one Marietta offers.
While she has always worked in higher education, she has had the opportunity to work in a range of settings from public to private, and selective to unselective.
It was because she missed interacting with students that she jumped at the chance to come to Marietta.
While preparing for life after college may seem daunting to some, Hughes enjoys every aspect of her position.
"I love my role because I get to see students developmentally growing," say Hughes, Director of the Career Center. "I enjoy helping them with all of the professional challenges that arise during this time in their lives. I love the variety and the different dreams that students have. Most of all, I love all of the hope that is so prevalent with students at this stage in their life and burgeoning careers."
She is by no means oblivious to the changes and difficulties that students now face when entering the world of work. She also takes pains to recognize that Marietta has a lot of first generation college students possibly facing extra pressure to make sure their choice of school and decisions throughout their four years pay off.
"Things are harder than they used to be," she says. "There's more competition. The stakes are higher with stability and security resting solely with the individual."
Besides enjoying her job, Hughes also appreciates the community atmosphere established throughout the campus. "It's an inspiring community of interesting intellectual people, where everybody knows everybody, and people are inspired to be the best version of themselves."
She remarks that escaping to and taking in the offerings of big cities can be nice, but she notes that there is something special about living in a small, historical, close-knit community. "Besides living in the first permanent settlement of the Northwest Territory and a supposedly haunted house, what I love is the feeling of connection throughout the community. I feel very privileged to live here in Marietta."