McDonough Leadership Conference continues to grow in seventh year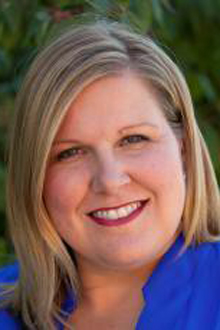 In just seven years, Marietta College's McDonough Leadership Conference has become a major occasion for undergraduate leadership.
"This is truly a national event for undergraduate students interested in Leadership Studies," said Dr. Gama Perruci, Dean of the McDonough Center for Leadership & Business.
The two-day conference begins at noon, Friday, April 1, with a keynote address from Steven David, former Chairman and CEO of Bob Evans Farms Inc., and will conclude with Heather Taylor-Miesle, Executive Director of The Ohio Environmental Council, delivering the keynote address at 6 p.m., Saturday, April 2.
This year, the conference has 22 institutions represented, and there will be 18 sessions with undergraduate presentations. The theme is "Leadership as Social Responsibility."
"We have students from schools like Kansas State, Birmingham Southern, and of course The Ohio State University and Ohio University," said Emily Drabeck '17 (Washington, Pa.), who is the Conference Chair. "The conference has really grown. Our goal is to have 200 people registered and we have more than 180, so we are on our way of reaching that goal."
Aside from student presentations, the conference also features workshops, keynote speakers and a Master Class, entitled "The Power of Personal Story in Socially Responsible Leadership," to be delivered by Mary Hale Tolar, Director of the Staley School of Leadership Studies and the Mary Lynn and Warren Staley Chair for Leadership at Kansas State University.
"I think (the Master Class) is going to be a powerful event. I am also excited about our students' contribution to the success of the event. While the Center works with the corporate sponsors and the invited keynote speakers, the conference is organized and run by our McDonough Scholars themselves. This allows them to practice their own leadership skills," Perruci said. "This conference provides an excellent venue for undergraduate students from other leadership programs, as well as ours, to share their experiences and research findings with a wider audience."
There are also two Featured Graduate Presentation – one by Alexander Diaz, a Rhodes Scholar at Oxford University in England; and another by Micaela Connery, New World Social Enterprise Fellow, Center for Public Leadership, Harvard Kennedy School. Diaz graduated from Harvard Phi Beta Kappa in psychology. He has focused his studies and research on the cognitive mechanisms that underlie unconscious race, ethnic, and gender bias, and the effects of these biases on courtroom procedures. Connery is an MPP Candidate at Harvard Kennedy School focusing on disability, inclusion, and community development. 
Drabeck said a new component to this year's conference is the addition of Conference Guides.
"We have 10 students serving as Conference Guides," she said. "They will introduce speakers, serve as ambassadors for McDonough, and complete conference tasks."
For a complete schedule of events, including registration information: https://webapps.marietta.edu/~lead/sites/default/files/Preliminary%20Program%20-%20McDonough%20Leadership%20Conference%20%282016%29_11.pdf.
Perruci said the conference is also the only undergraduate leadership conference in the U.S. that is free due to the generous support of donors — The Scott Theodore Leadership Conference Endowment, McDonough Corp., Bank of America, World Pac Paper, LLC, Eagle Manufacturing, Alliance Industries, J. Luce Foundation and Stonebridge Oilfield Services.