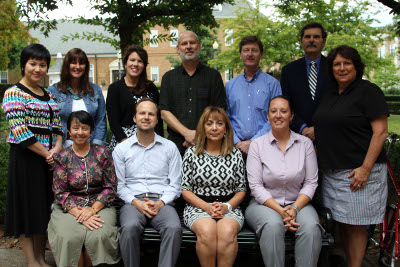 Read the current issue of the Department's semi-annual newsletter: December 2014 B&E Review
Our Department
The Department of Business & Economics (B&E) offers nine major programs. Our faculty are committed to quality undergraduate teaching and learning while providing our students with a variety of business perspectives.
Students enrolled in the Department of Business & Economics will develop competencies in their specific fields of study. In addition, they will graduate with the essential analytical, problem solving, computer, and communication skills to excel in their chosen career or graduate studies.
Upon their graduation, students also will have the necessary interpersonal skills to function as effective team players with people from diverse backgrounds. Furthermore, students will be able to demonstrate competency in conducting research, a commitment to ethical and professional behavior, an understanding of the international marketplace, and an appreciation of the importance of lifelong learning.
The department is guided in curricular matters by an external Advisory Council with members drawn from industry, government, and education. Several Council members are alumni/ae of the department.
Our Faculty
We are familiar with the entire business curriculum, but at the same time we each have our areas of specialization. This means that in our courses we can easily relate material from different aspects of business, and also is important for students who wish to discuss the range of business careers.
We make available to our students a wide range of international experience. Many of the faculty have studied, worked, lived and taught overseas. In and out of the classroom, we place great emphasis on the international aspect of business. To learn more about our faculty, please visit our faculty profiles.
Our Students
B&E students are motivated, enthusiastic, responsible and hard-working. Our students come from across the U.S. and around the world; here they start their journey for success as business professionals in the global economy.
Our Global Perspective
Fostering a global perspective in students is a core value of Marietta College and B&E is committed to advancing an international environment for our students. We strongly believe in preparing our students to thrive in a diverse, global society.

Last updated: 19-March-2015, B&E Department webmaster