Ah, 2009…a time when Lady Gaga told you to have a Poker Face and Fast & Furious was raking in millions at the box office! Come Live Your Life by returning to campus and the bricks of Christy Mall for your 10-year class reunion to share stories with old friends.
Thank you for visiting your Class of 2009 Reunion site. Whether you've moved across the continents or are still in the MoV, Marietta will always be your home. Celebrate you Marietta memories and friends with a gift to the Marietta Fund in honor of your 10th Reunion. We are so glad you have decided to celebrate this significant milestone by joining your classmates with a gift to Marietta. We all know the wonderful heritage of Marietta College, and with your support, we can continue to make an impact on future generations of students.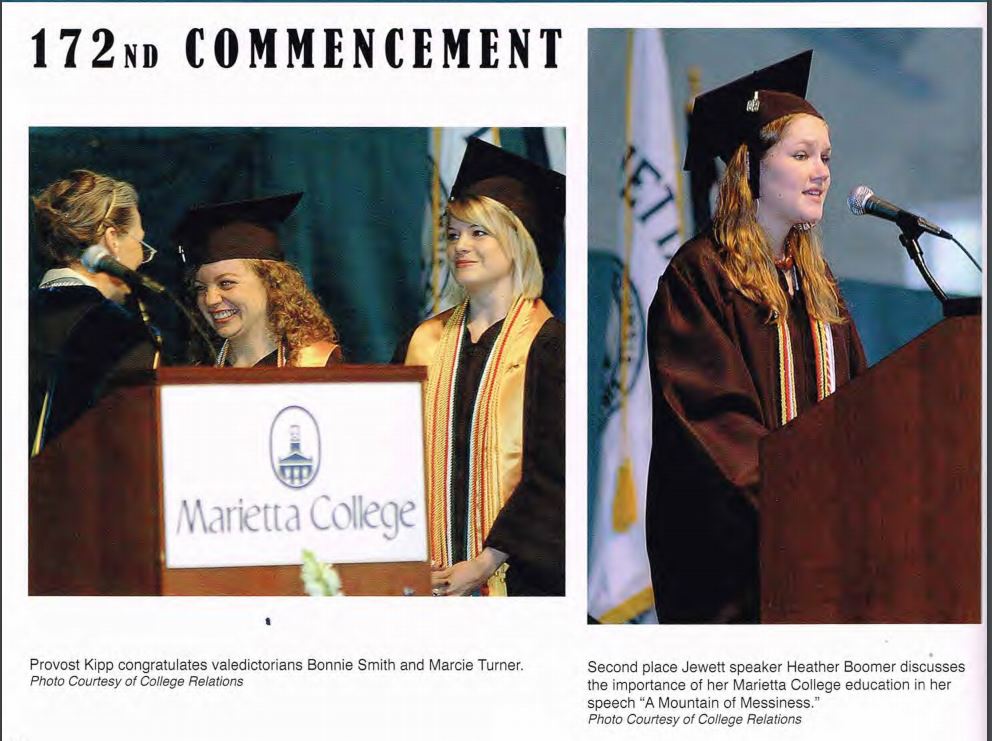 Whether you can attend this special weekend or not, supporting The Class of 2009 Gift helps support all aspects on campus — from Study Abroad and Theater to Student Life Activities and Service Projects. We are trying to get our class to achieve more than 10 percent participation. We are asking you to consider a gift of $20.09, $200.90, $2,009, or anything in between to help us exceed this goal. So please give today to help us exceed this goal.
We are so excited for this special reunion and hope to see you back on campus in October!
More information and registration to come as plans develop.