These are Today's Pioneers
Athletes. Greeks. Leaders. Students from near and far who seek to blaze new trails and make a difference. Because of your support, these Pioneers are able to gain the skills and knowledge they need to change the world, right here in Marietta.
Over the course of the 2019-2020 academic year, four current students are inviting you to share their journey. Read on to learn more about them and their hopes for the future. Click here to make a gift to support them and the nearly 1,200 other students whose lives have been changed thanks to The Marietta Fund.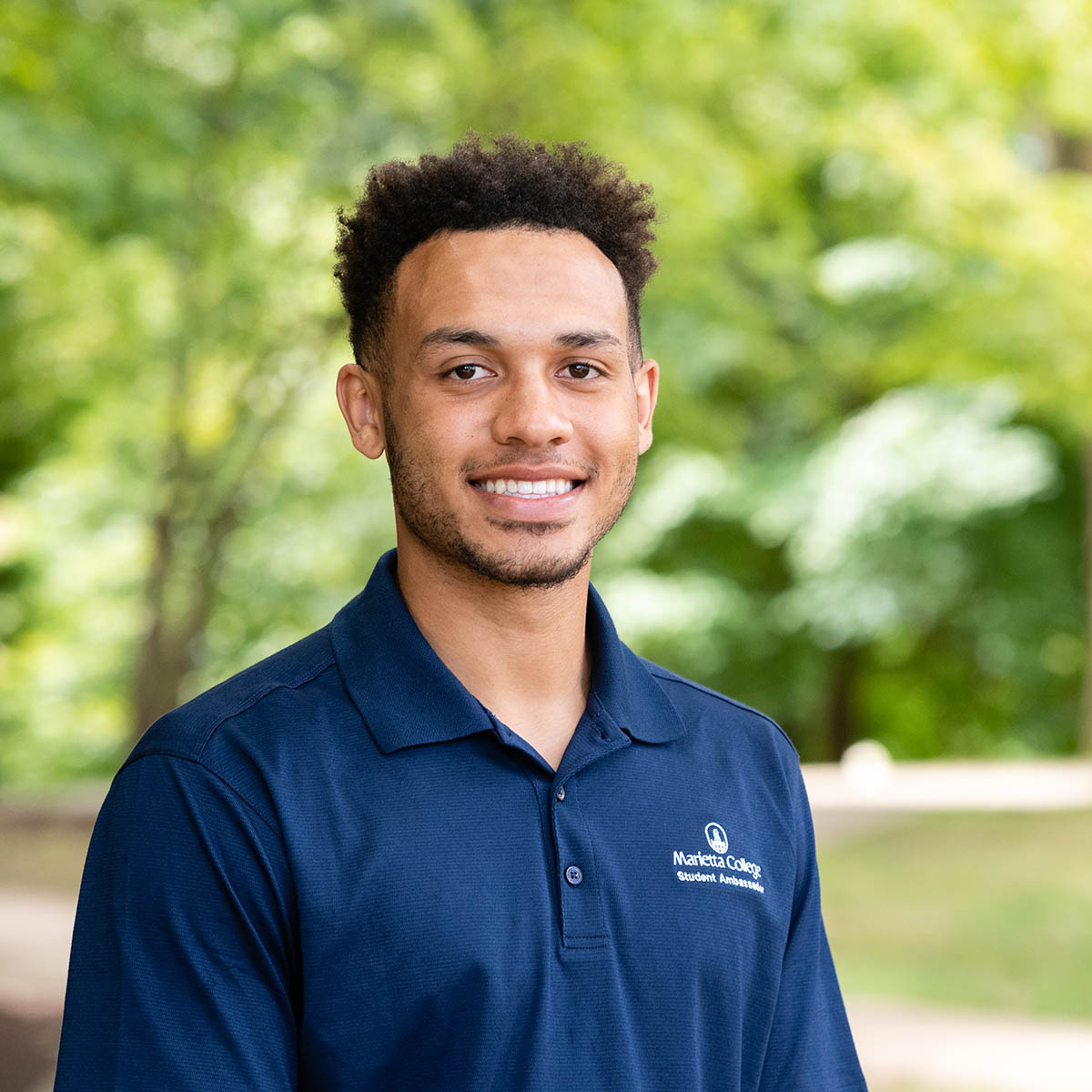 Robert Nelson '21
Strategic Communication
Hometown: Pittsburgh, Pennsylvania
Extracurricular activities: Football, Honor's Program Member, Editor-in-Chief of the Marcolian, former Student Government Association member
Favorite place on campus: The football field on game days
What MC traditions do you enjoy? Finals breakfast is something I admire because it gets students out of their room and away from the stress. It also unites the school because a lot of our campus population goes, which brings together groups that may not usually be together.
What do you wish more people knew about MC? Our college is not standing still; we are constantly looking to improve. President Ruud is of a mindset that is constantly looking to make a situation better, which is why many of our facilities and programs have been updated.
How do you feel about being an Ambassador? It's a blessing to get the opportunity to connect with former students that are currently leaving their mark on the world. I too want to be a successful alum, so receiving advice from them will prepare me for the real world. Additionally, I look forward to sharing my story and comparing it to theirs.
---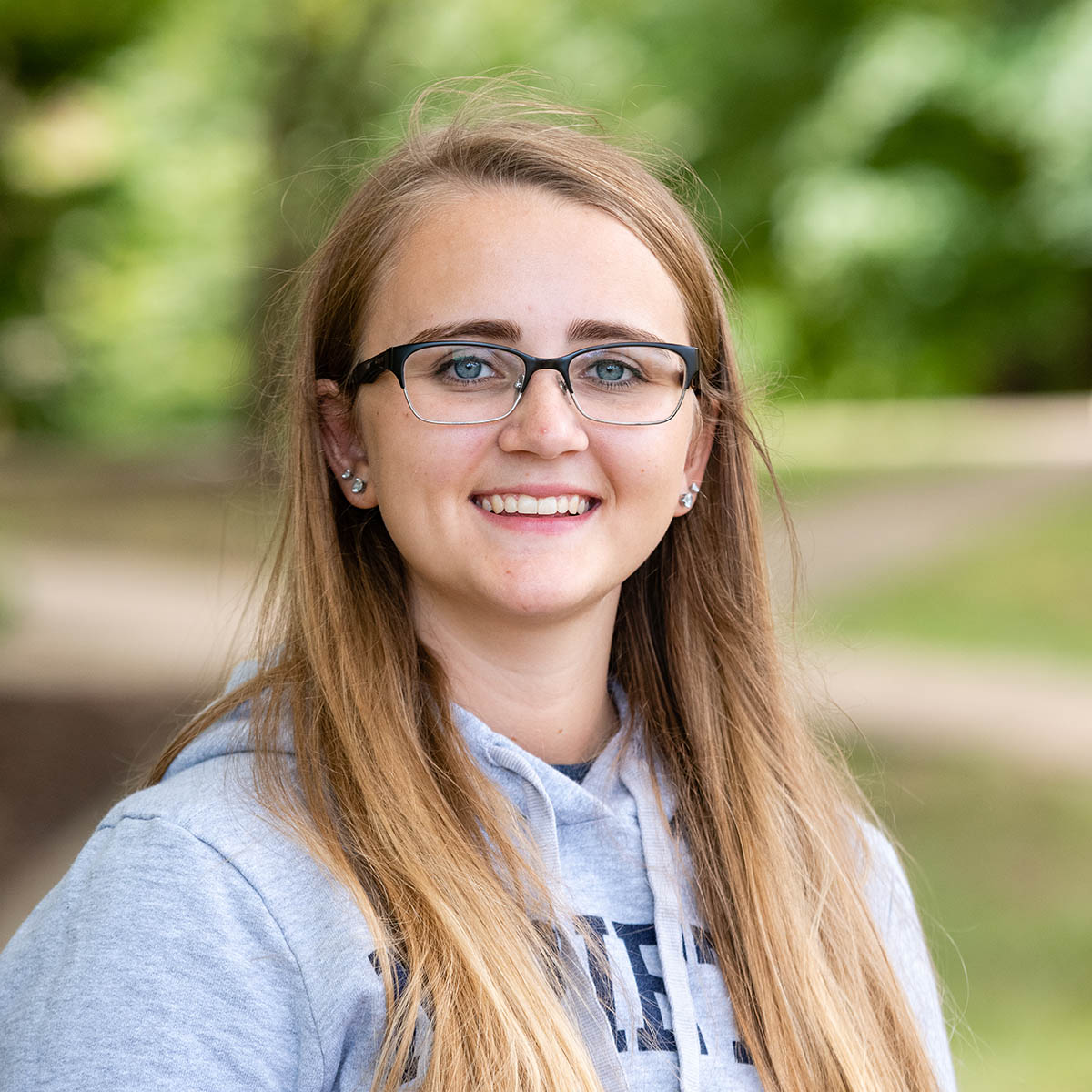 Ashley Klopfenstein '20
Public Accounting & Finance
Hometown: Cicero, Indiana
Extracurricular activities: Student Body Treasurer, Next Gen and Wood Country Society Board Member, Omicron Kappa Delta President, Executive in Residence Program Fitzgerald Fellow, Marietta College Business Association, Tau Pi Phi, Study Abroad- Prague, CZ, Curriculum Honors Program
Favorite place on campus: McDonough
What MC traditions do you enjoy? My two favorite traditions are All Scholars Day and Doo Dah Day. I love seeing the campus come together for All Scholars Day and seeing everyone present what they've been working on and what they're passionate about. Then, I love seeing campus come together again for Doo Dah Day and celebrate the end of the year.
What do you wish more people knew about MC? I wish more people knew how many scholarships we have and how much it can reduce the cost of attendance. I feel like a lot of people are scared off when they hear it's a private school or see the sticker price. Because of my scholarships, it was cheaper for me to attend Marietta College than it would have been to go to an in-state school.
How do you feel about being an Ambassador? I'm really excited about this opportunity because I know how powerful The Long Blue Line is. I think this is going to be a great way for me to connect with more alumni and hopefully help other students connect with alumni too. I'm also looking forward to being able to use this experience to improve my communication and networking skills.
---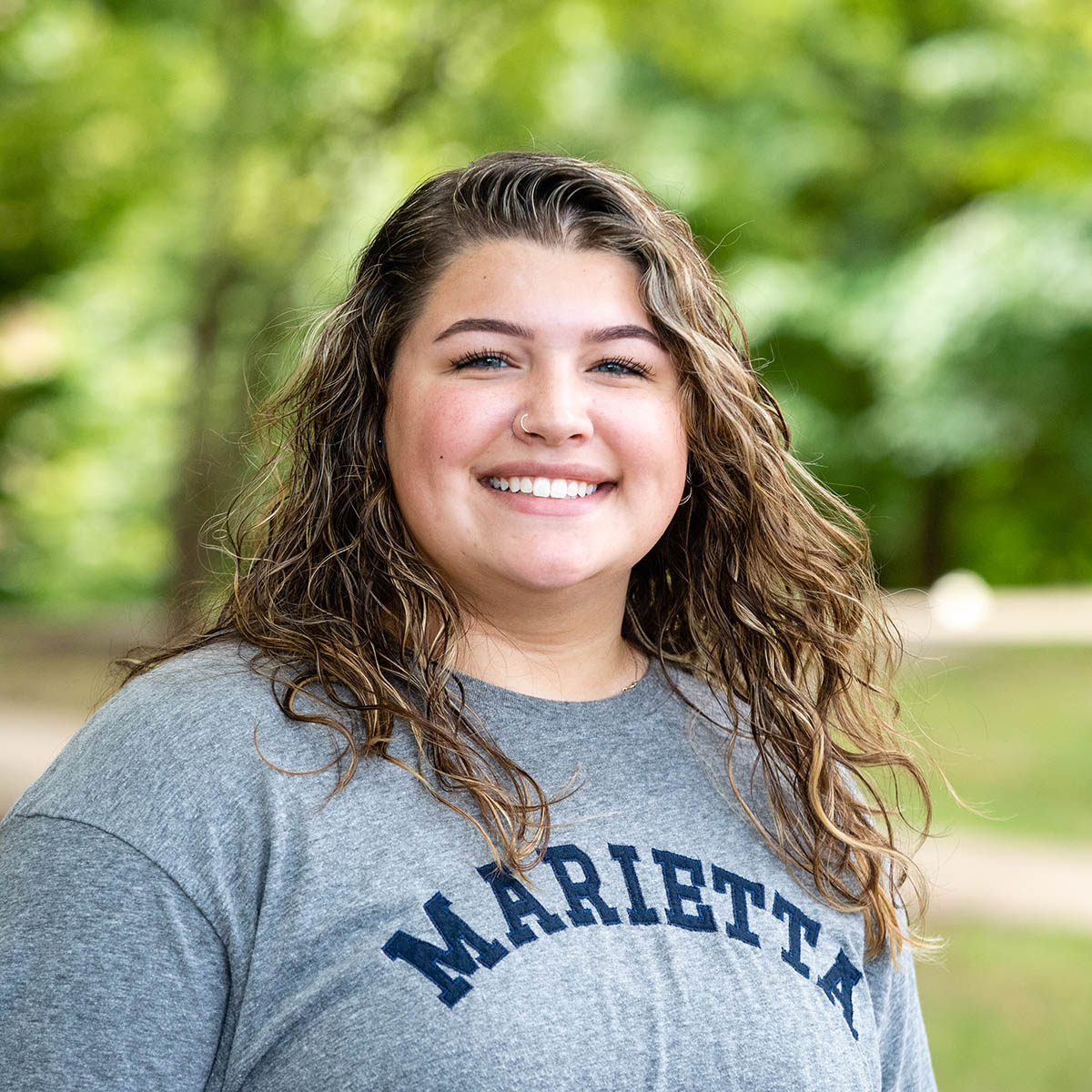 Bella Lopez '22
Strategic Communication
Hometown: Syracuse, New York
Extracurricular activities: Work-study in the mailroom
Favorite place on campus: Concrete steps next to the library at night
What MC traditions do you enjoy? Doo Dah Day, Homecoming
What do you wish more people knew about MC? I wish people knew about the College. A lot of people where I'm from don't know that the College exists. I also wish that people knew just how much everybody cares about one another. This college is more about lifting each other up rather than competition. Marietta is a second home.
How do you feel about being an Ambassador? I'm honestly excited and looking forward to the opportunity that I have been given.
---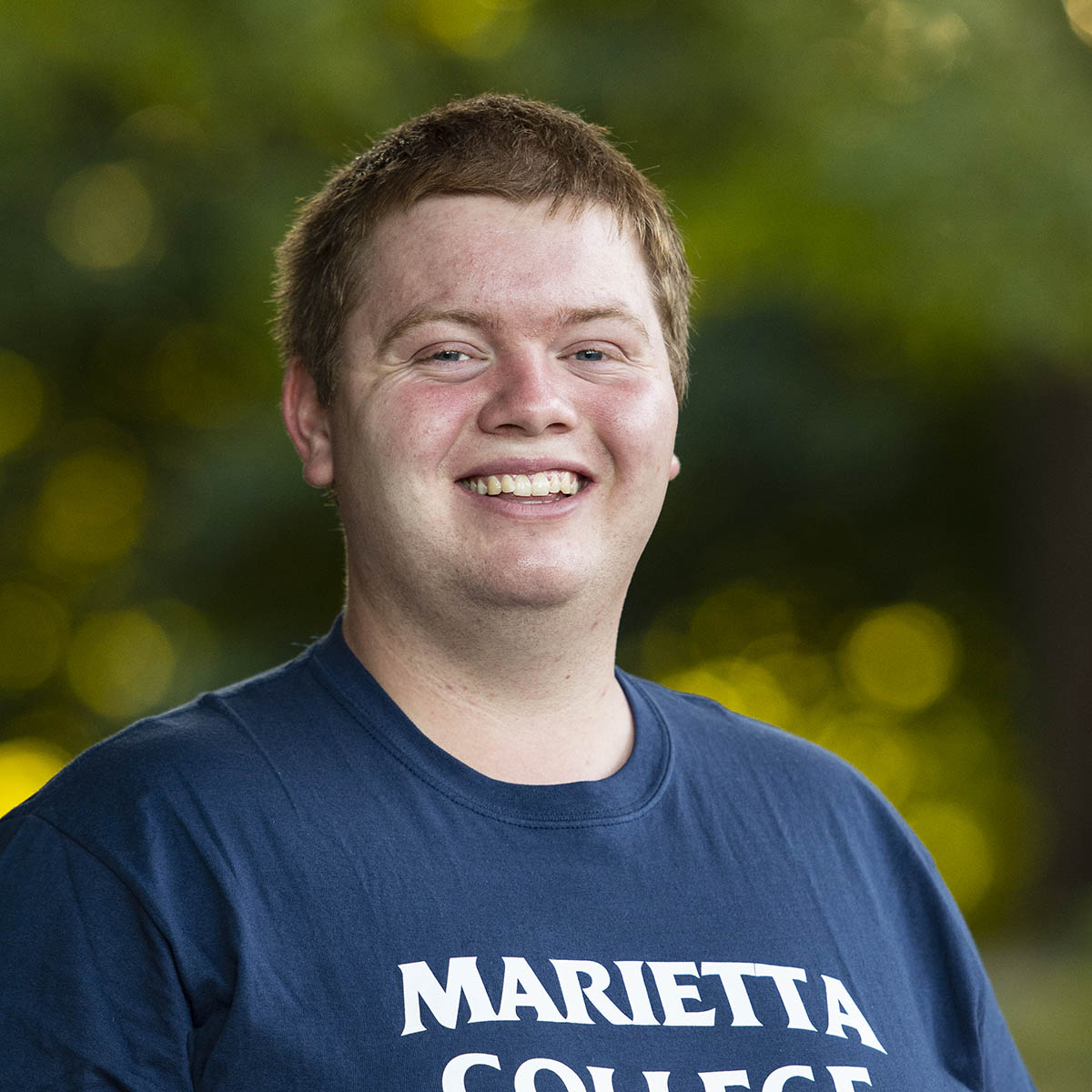 Orv Taylor '22
Petroleum Engineering and Finance
Hometown: St. Marys, West Virginia
Extracurricular activities: Delta Tau Delta, Society of Petroleum Engineers, Energy Business Association, American Association of Drilling Engineers, Geology Club, Chemistry Club, American Association of Professional Landmen, American Association of Petroleum Geology
Favorite place on campus: The Legacy Library
What MC traditions do you enjoy? I really enjoy the campus' participation in the local festivals, namely the sternwheel festival as it shows that we are interested in more than just keeping our head down and getting a degree. While you're a student here, your part of the community and the school!
What do you wish more people knew about MC? I wish more people knew that our campus is a very close-knit community that shows more correlation to a family than a student body. I know almost all of the people I pass walking down the mall and have made friends with the larger majority of them.
How do you feel about being an Ambassador? I feel that this is going to a great learning and growth experience.