These are Today's Pioneers
Athletes. Greeks. Leaders. Students from near and far who seek to blaze new trails and make a difference. Because of your support, these Pioneers are able to gain the skills and knowledge they need to change the world, right here in Marietta.
Over the course of the 2020-2021 academic year, six current students will be sharing their journey with you. Read on to learn more about them and their hopes for the future. Make a gift to support them and the 1,200+ other students whose lives have been changed thanks to support from The Marietta Fund.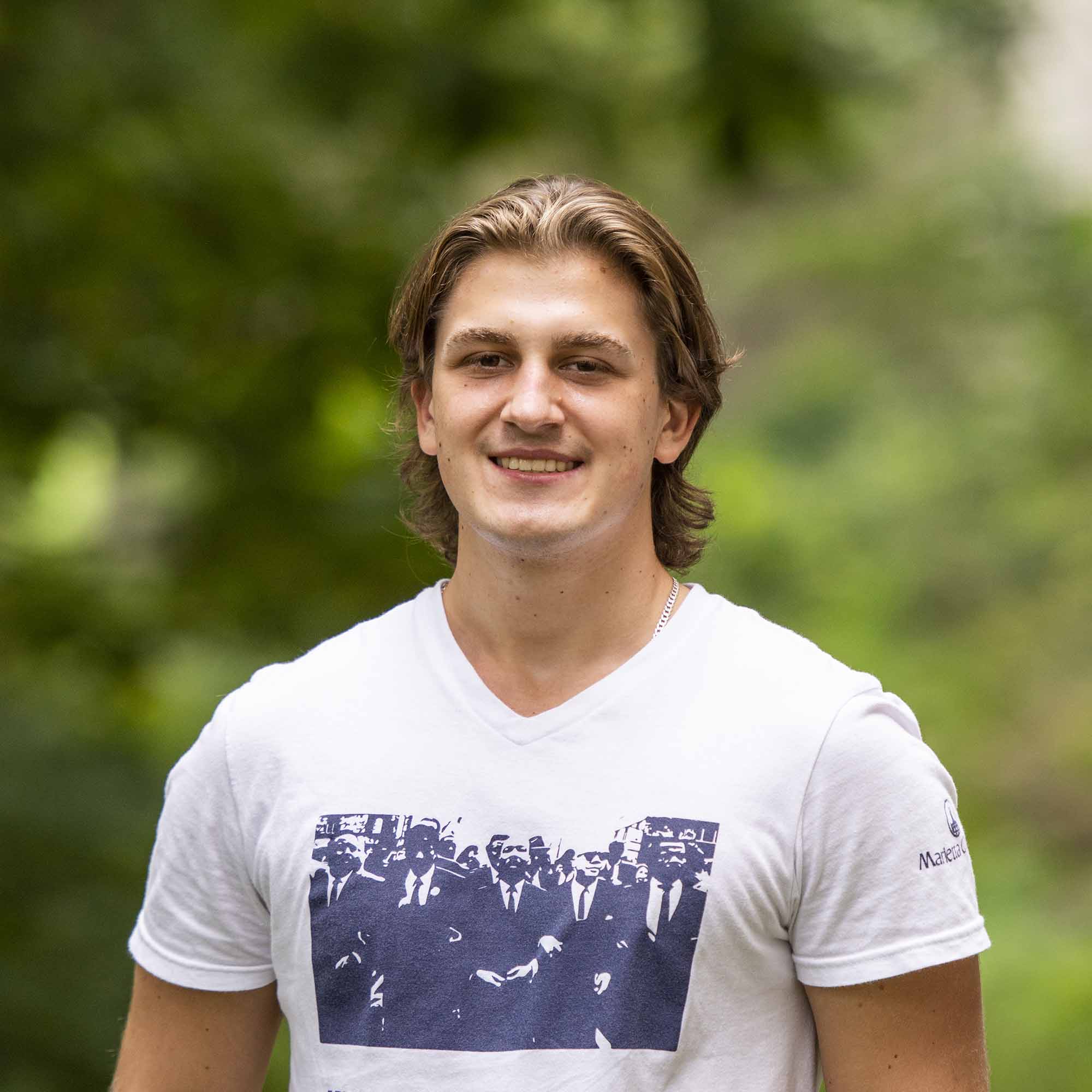 Artemii Stepanets '23
Computer Science, Economics
Hometown: Saint Petersburg, Russia
Extracurricular activities: Brother to Brother, Pioneer Activities Council, Charles Sumner Harrison Organization
How have you changed since your first day on campus? Since first getting on campus, I have grown and matured into the person that I am today. I thought that I knew exactly what I wanted from life and how I was going to live it; now I changed majors and realize that it is okay not to always know your next move.
What do you wish more people knew about Marietta College? I wish people knew how good/difficult our academics actually are and how inspiring MC is. All students are always encouraged to participate in clubs and activities; moreover, MC makes sure that students step outside of their comfort zone and experience new things.
---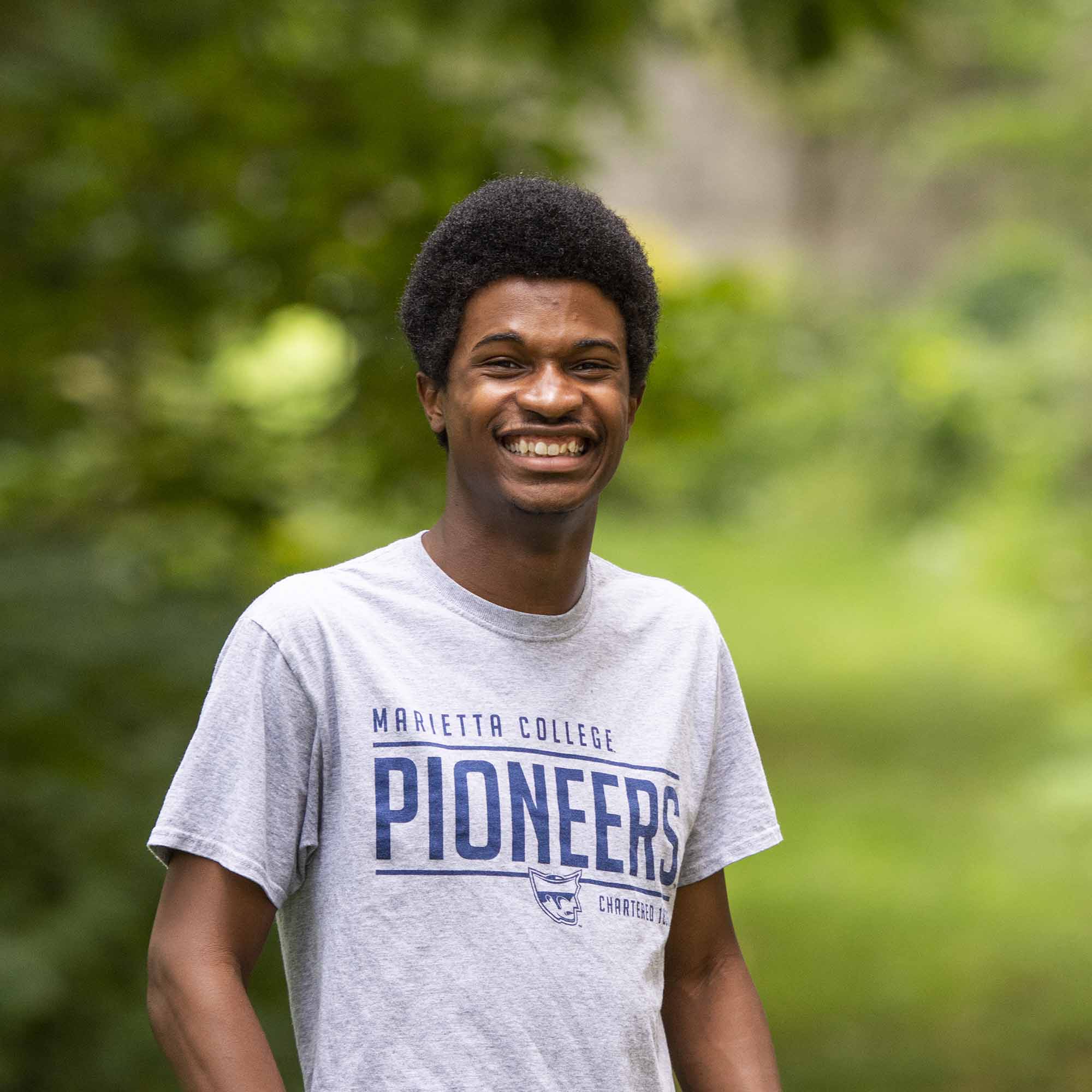 Chasten Coleman '23
Marketing, Theatre
Hometown: Yadkinville, NC
Extracurricular activities: Track, Cross Country, Floodstage, Concert Choir, Delta Tau Delta
Why did you choose Marietta College? I chose Marietta College because here they really believe in making sure you are comfortable and happy. I could also double major and still be an athlete.
Has your experience been different than what you expected? My experience has been even better than expected. I knew this was a great fit for me, but I never saw myself this successful this early on in life.
---
Cole Longcor '23
Journalism Brodcasting, International leadership, Political Science
Hometown: Newton, NJ
Extracurricular activities: Radio, TV, Alpha Sigma Phi, Dungeons and Dragons club, NextGen, Executive in Residence Program
How have you changed since your first day on campus? I feel like I've grown and gotten much more involved. My time here has made me more outgoing. For example, I never expected to go Greek and now I'm VP of Member Enrichment for Alpha Sigma Phi.
Do you feel that you've benefitted by attending MC as opposed to another institution? Definitely, the attention from professors and the opportunities available are unique to MC.
---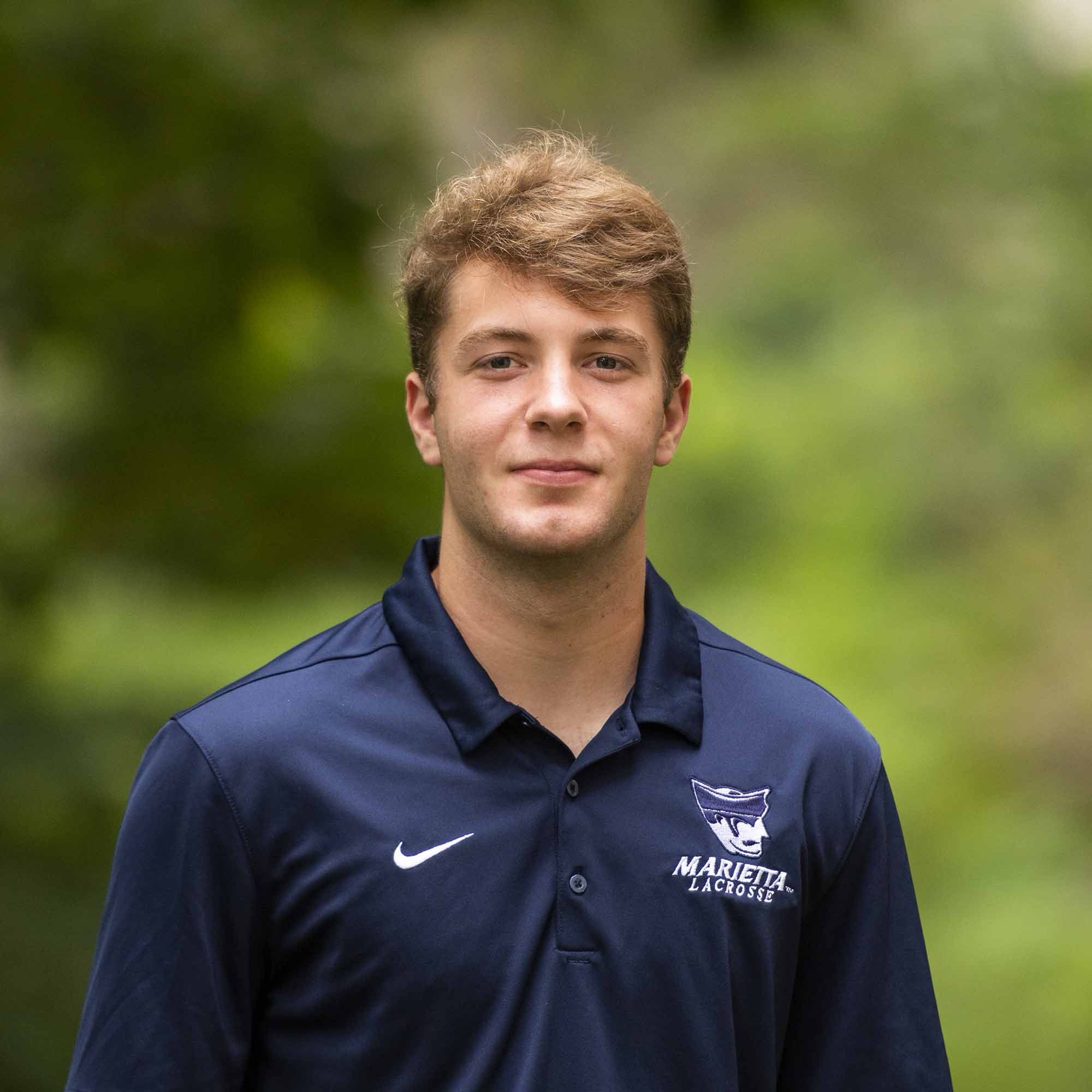 Jackson McGill '22
Finance
Hometown: New Market, MD
Extracurricular activities: Men's Lacrosse, Student Athletic Advisory Committee, Pioneer Activities Council
What aspects of MC are you most proud of/tell your non-MC friends about? The opportunities Marietta has available for their students. If you wish to do something, I feel that Marietta can help you make it happen.
Has your experience been different than what you expected? Yes, much different than I expected, I did not think I would enjoy life at school as much as I do. I was expecting it to be similar to high school and dread class and the work involved. I do not feel that way about class here. I am much more interested in the courses I take here and feel that they apply much better to what I want to do as a career.
---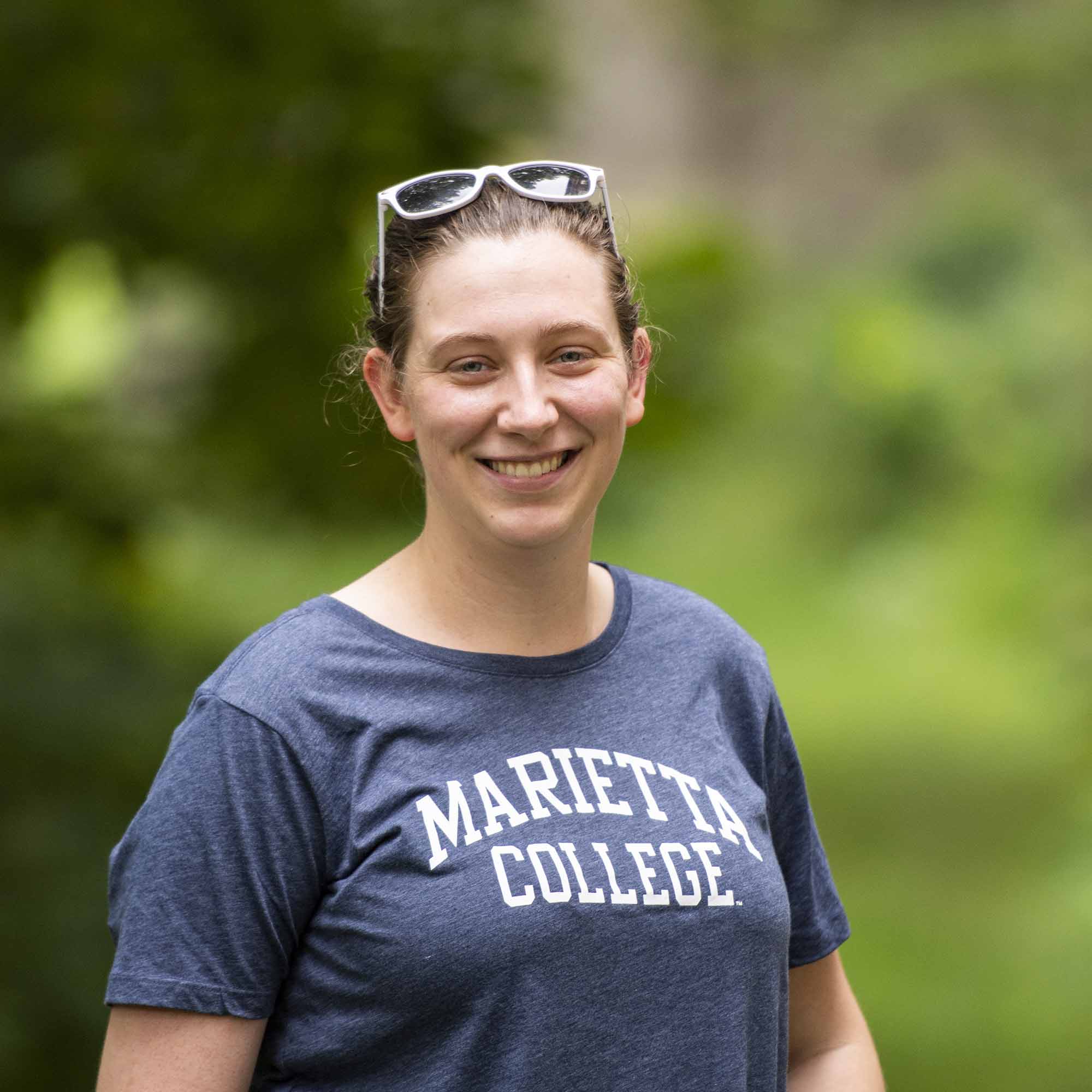 Katie Kitchen '21
English, Political Science
Hometown: Marietta, OH
Extracurricular activities: Student Government Association, Pulse, Investigative Studies Program, Scholars Community, Model United Nations, NextGen, Omicron Delta Kappa, Sigma Tau Delta
What MC traditions do you enjoy? My favorite MC traditions are the ones that emphasize the familial atmosphere of campus. Finals Breakfast is a unique experience, and the atmosphere created by this event is always one that I hear students relaying back to their parents. Cookies and Milk with President Bill and Judy Ruud is one of my favorites because they travel throughout the library and personally hand out the treats to each individual student studying there during finals week. This shows the dedication that the entire campus has to supporting the academic success of students and is a great example of the type of service leadership demonstrated by our administration. They even offer celiac-friendly cookies and lactose-free milk!
How has Marietta College changed during your time as a student? Throughout my time on campus, Marietta has become a more passionate student body as a whole. Activism clubs of various natures have become some of the most popular meetings, and clubs affiliated with political parties are back after being dormant for quite some time. The student body is active and ready to take what they learn on campus out into the community to make positive change.
---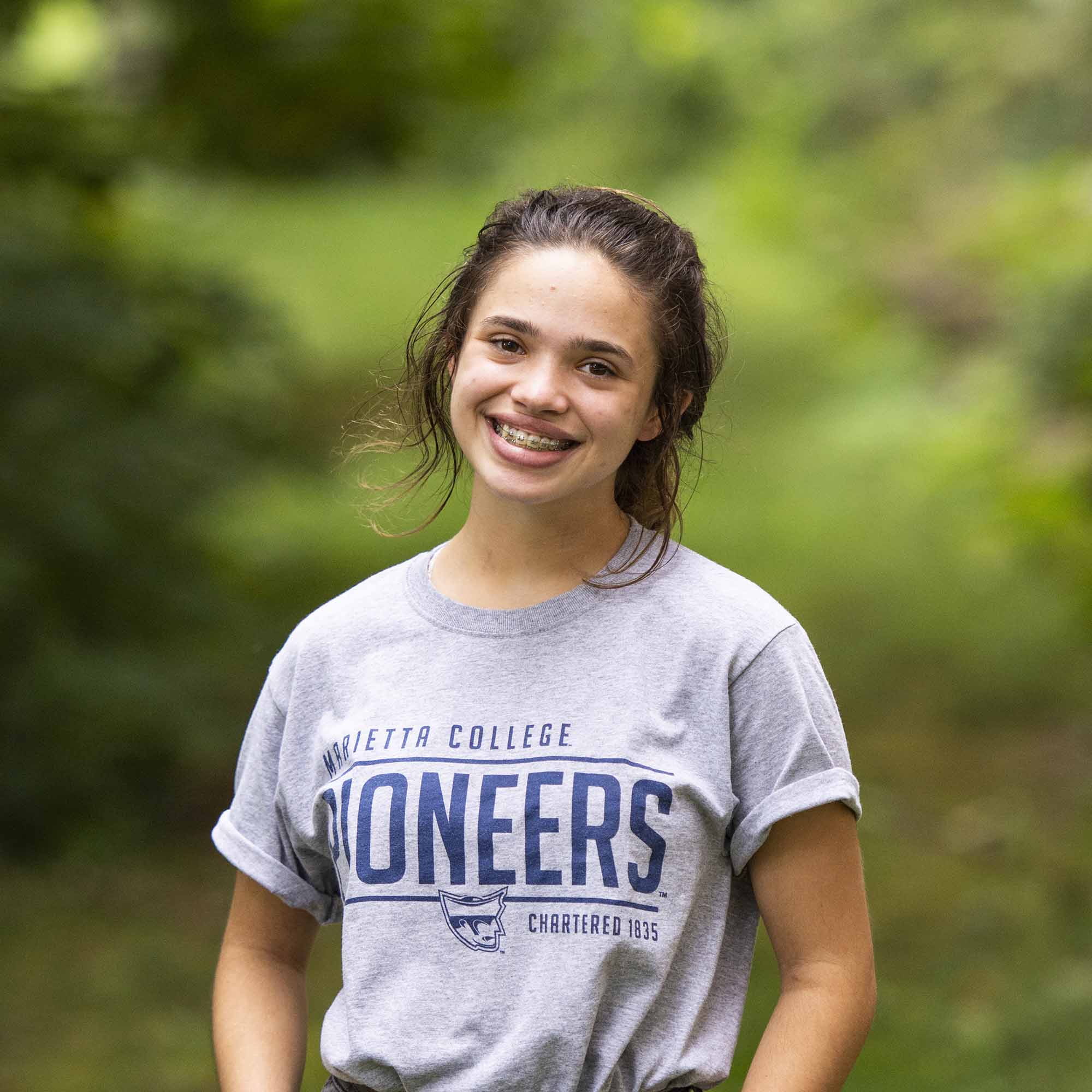 Michaela Donnelly '24
Biology
Hometown: Philadelphia, PA
Extracurricular activities: Women's Rowing
Why did you choose Marietta College? Marietta allows me to do what I want to do athletically and academically. I also love the people and vibe on campus.
What aspects of MC are you most proud of/tell your non-MC friends about? The closeness of the community. When I first committed to MC, my family was able to get into contact with alumni from the women's rowing team. They gave me words of encouragement for rowing and for college as a whole. It felt good knowing I had people to go to if I had questions.