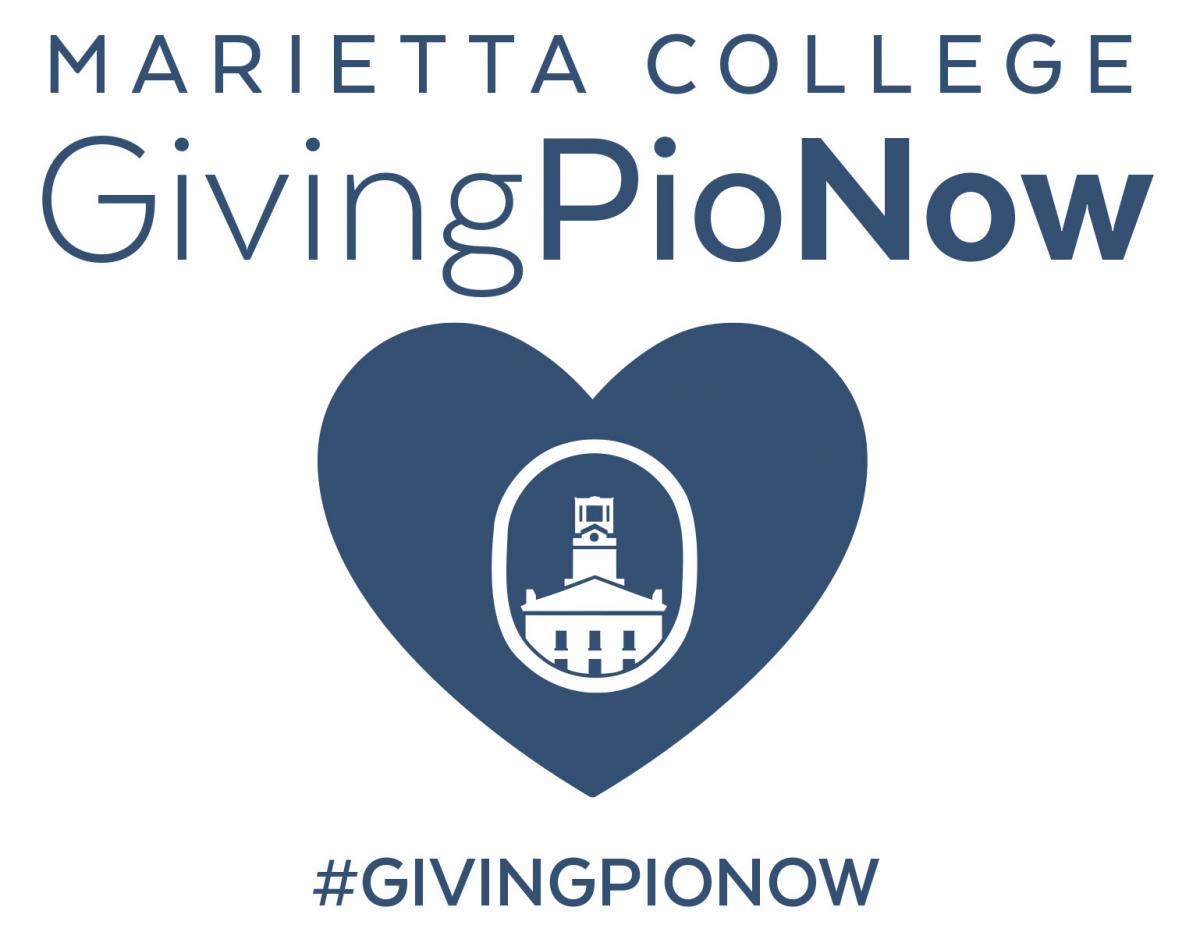 As Pioneers, we know that generosity has the power to unite and heal communities in good times and bad. A global threat like COVID-19 affects every member of The Long Blue Line, and it also presents an opportunity to come together as a family – and we've never needed our family more. We invite you to join us for a three-day celebration of our community, and of the Time, Talent, and Treasure we share with each other. Pioneers are always there when someone is in need – join us as we #ShowUp4MC
GivingPioNow Overview
May 3: Share your Time
Our seniors have had to finish their time at Marietta at home – but from home, we can celebrate all that they've accomplished. Take the time to join them for their online graduation ceremony at 1 p.m. on Sunday, May 3, and welcome them to The Long Blue Line. You can also have an impact by taking the time to refer a future Pioneer, or break the monotony of the lockdown – and share some of your favorite Marietta memories – by scheduling a coffee break in our Virtual Café.
May 4: Share your Talent
Pioneers are a uniquely talented group, and when we share our talents, our expertise and our enthusiasm with each other, we not only strengthen our community, but our spirits. On Monday, May 4, we invite you to share your Pioneer Pride by posting a photo or video message with the community and tagging it with #ShowUp4MC. Wear your PioGear, create a special sign, or take advantage of the day to reach out about another way you can share your talent:
Identify opportunity – Create or identify job, internship or volunteer opportunities and reach out to the Career Center or Office of Civic Engagement to offer them to fellow Pioneers.
Share expertise – Whether it's in-person or virtually, you can speak to a class, host a workshop, take part in a panel, or mentor a student.
Offer services – Leverage your skill set to help students or further advance the mission of the College.
May 5: Share your Treasure
While the world has changed for all of us, some of today's Pioneers are facing challenges that leave them in immediate need of financial assistance. That's why Marietta College has launched the Pioneer Support Fund, providing direct financial assistance to students in need. Your gift will directly support a student with what they need to push through this difficult time – whether that need is for medical bills, unexpected travel, technology, rent, or other emergencies. Or, you might choose to direct your gift to the area of highest priority/greatest need, which will allow the College to respond to emerging priorities that affect all students. 
While the pandemic may have changed Pioneers' philanthropic priorities or resources, even small gifts matter, especially for those Pioneers in need. Consider giving $5 on 5/5, or making an even bigger impact with a larger gift. GivingTuesdayNow is a new global day of giving, and the perfect opportunity to support your fellow Pioneers.