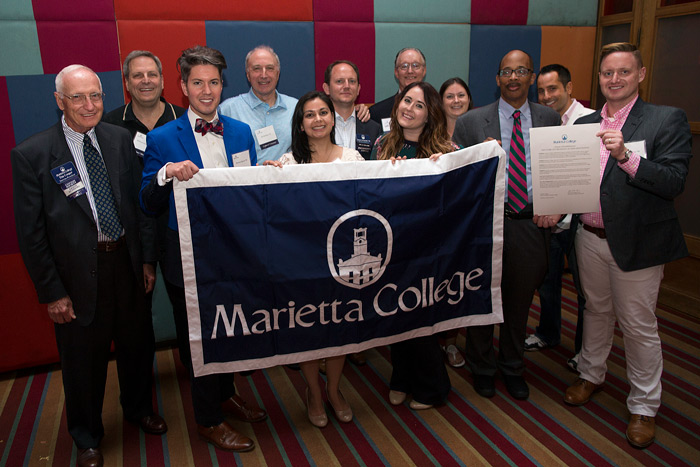 Your Marietta College experience extends past your time on campus and you may be looking to explore new opportunities to engage with classmates, friends and Marietta College. That's why are trying to bring Marietta College to you. This program will strengthen connections, cultivate a spirit of loyalty and extends the reach of the College by multiplying and amplifying your relationship with your alma mater. Regional Associations are a wonderful way to reconnect or meet new connections as well as foster relations with Marietta College, fellow alumni, family and friends in an area near you.
Locations
There are currently 10 Regional Associations throughout the U.S.
Interested in learning more about being a Regional Association Volunteer?
Learn about how you can help The Long Blue Line spread across the country by being a volunteer with your Regional Association. Or, fill out the form below.
If you have questions or would like to get involved please contact:
Erica Starr at starre@marietta.edu or 740.376.4449.