These are Today's Pioneers
Athletes. Greeks. Leaders. Students from near and far who seek to blaze new trails and make a difference. Because of your support, these Pioneers are able to gain the skills and knowledge they need to change the world, right here in Marietta.
Over the course of the 2022-2023 academic year, four current students will be sharing their journey with you. Read on to learn more about them and their hopes for the future. Make a gift to support them and the 1,200+ other students whose lives have been changed thanks to support from The Marietta Fund.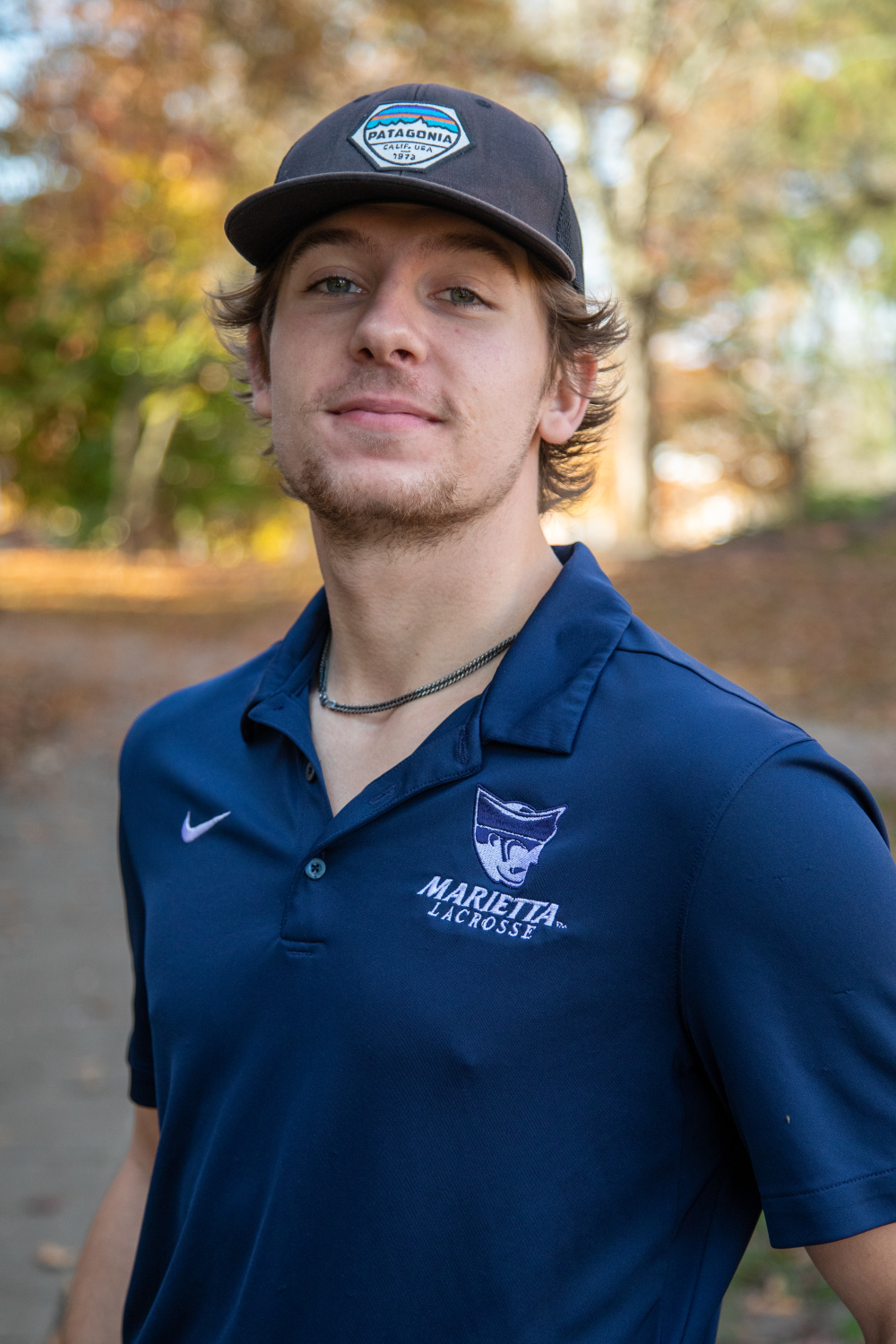 Colton Abate '23
Special & Early Childhood Education
Hometown: Pittsburgh, PA
Extracurricular Activities: Men's lacrosse, Academic Resource Center lab assistant, video production
What do you wish more people knew about Marietta College?
It has so many opportunities for you to engage in and learn from outside of the incredible athletics programs it has established.
Which professor has had the biggest impact on your academic career so far?
Dr. Raven Cromwell because she inspires me to grow as an educator and as a human being every time I step into her classroom. She motivates me to want to try things I thought I wouldn't like in a million years. As an experienced educator, she is an amazing role model not only for how to teach children, but on how to help them enjoy the learning process as well. She also has the best socks in the league!
How is Marietta preparing you for the future?
They are providing me with all of the necessary supports to grow in my career field. This includes the professors going above and beyond to ensure we are knowledgeable enough to where we feel comfortable stepping into our career field. Also, this entails the many resources of the college all providing supports to help prepare us, like the career center or the ARC.
What do you plan on doing after graduation?
I plan to continue building my business while starting my first year as an educator.
---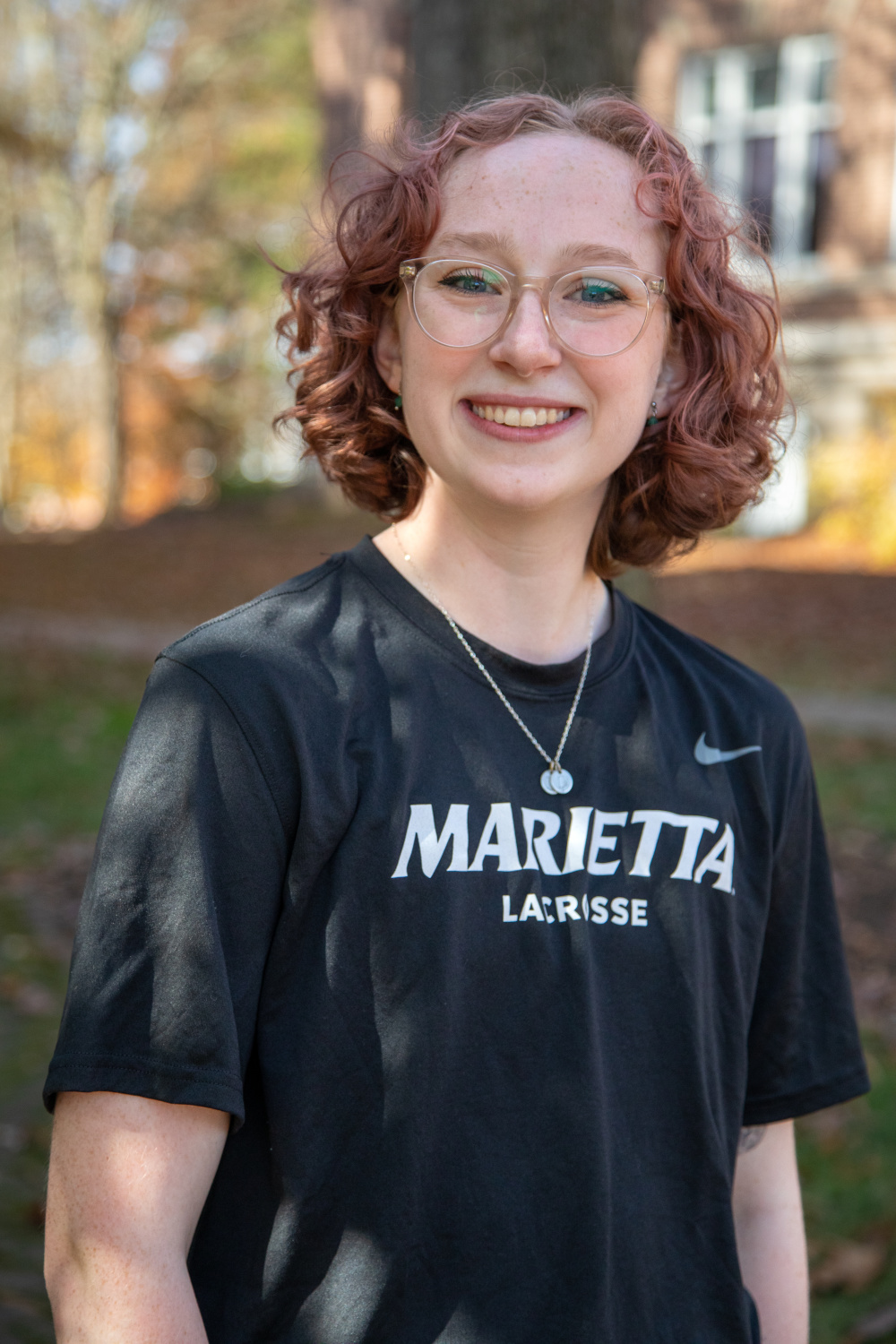 Emily Etheridge '23
Planetary Science & Leadership Studies
Hometown: Burrillville, RI
Extracurricular Activities: Women's lacrosse, McDonough Leadership Program (EXCEL), Sigma Kappa, gardening club, Physics Assistant
What MC traditions do you enjoy?
There are so many well-established traditions on campus that I love, but I personally really appreciate the Feel-Good Friday events that have started in the last year. I really hope they continue to be successful with how much joy they bring to everyone on campus. I also love the chalk art competition. It's really wonderful to see what people on campus come up with!
How have you changed since your first day on campus?
I have gained so much confidence not only academically, but socially as well. I never saw myself as someone who was outgoing at all, but I now really love connecting with all sorts of people on campus. I have a twin sister back home in Rhode Island, so I was used to having someone that was constantly with me that I could lean on in new situations. Learning how to navigate an entirely new area and environment was a huge shift for me. Having the opportunity to be an EXCEL leader, being the VP of New Member Education for Sigma Kappa and presenting my research for the Martian Moons eXploration Mission pushed me out of my comfort zone. I am much more comfortable speaking in front of groups, and I have found my love for connecting with others.
What do you wish more people knew about Marietta College?
I wish more people knew about the observatory and the planetarium. It is extremely unusual for a school of our size to have those features! They are wonderful educational tools, and they should be used more!
What do you plan on doing after graduation?
I plan on attending graduate school to get my doctorate in planetary science with a focus on meteoritics and experimental petrology. I then want to work at a research institution, and I would like to eventually be a professor.
---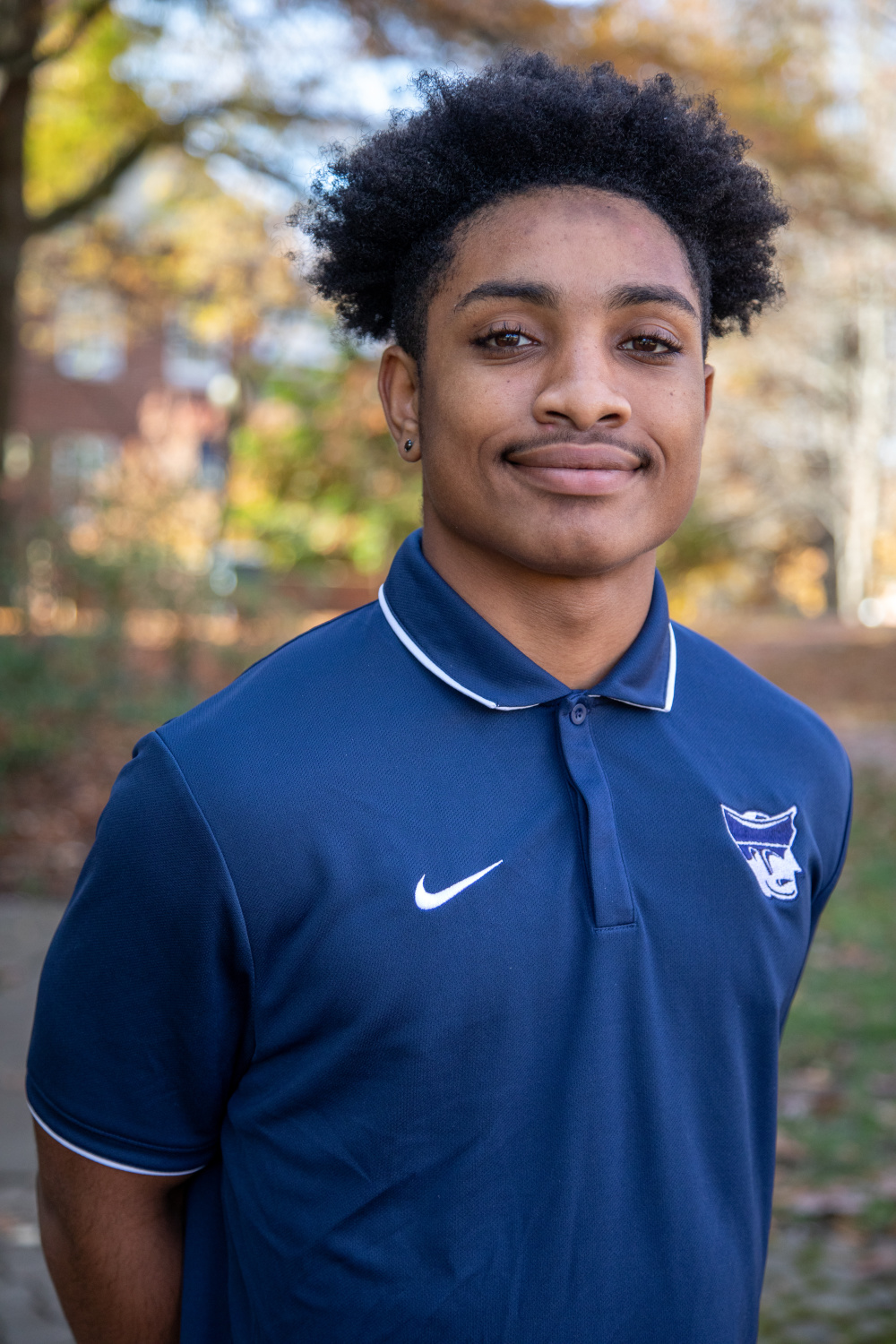 Jaelon Quiero-Gordon '24
Communication, Journalism and Broadcasting, Coaching
Hometown: Westerville, OH
Extracurricular Activities: Football, basketball color analyst, Advancement office assistant
Why did you choose Marietta College?
I love the community here. The staff here was very loving, and the community is very welcoming and warm. The classroom size is what really caught my eye because I could get that one-on-one experience with my professors as well as build a relationship with them.
What do you look forward to the most during the school year?
Of course, I love playing football, but one thing I'm truly excited for is getting back courtside for the basketball games this winter and broadcasting them alongside my partner Phil Mason. Another thing I'm excited for is going back down to Myrtle beach bowl.
How do you feel about being an ambassador for Marietta College?
I am very excited and truly blessed with this opportunity. I want to build relationships with those who are experienced out in the world. I want to gain as much knowledge and advice as I can, and create as many relationships as possible with members of The Long Blue Line.
How is Marietta preparing you for the future?
Marietta College has opened up so many doors for my future, whether that's gaining experience as co-broadcaster for men's and women's basketball, or even taking a trip to Myrtle Beach to work a bowl game. I'm gaining a lot of experience in my work field, which I know will make me stand out from others who will be competing for the same jobs.
---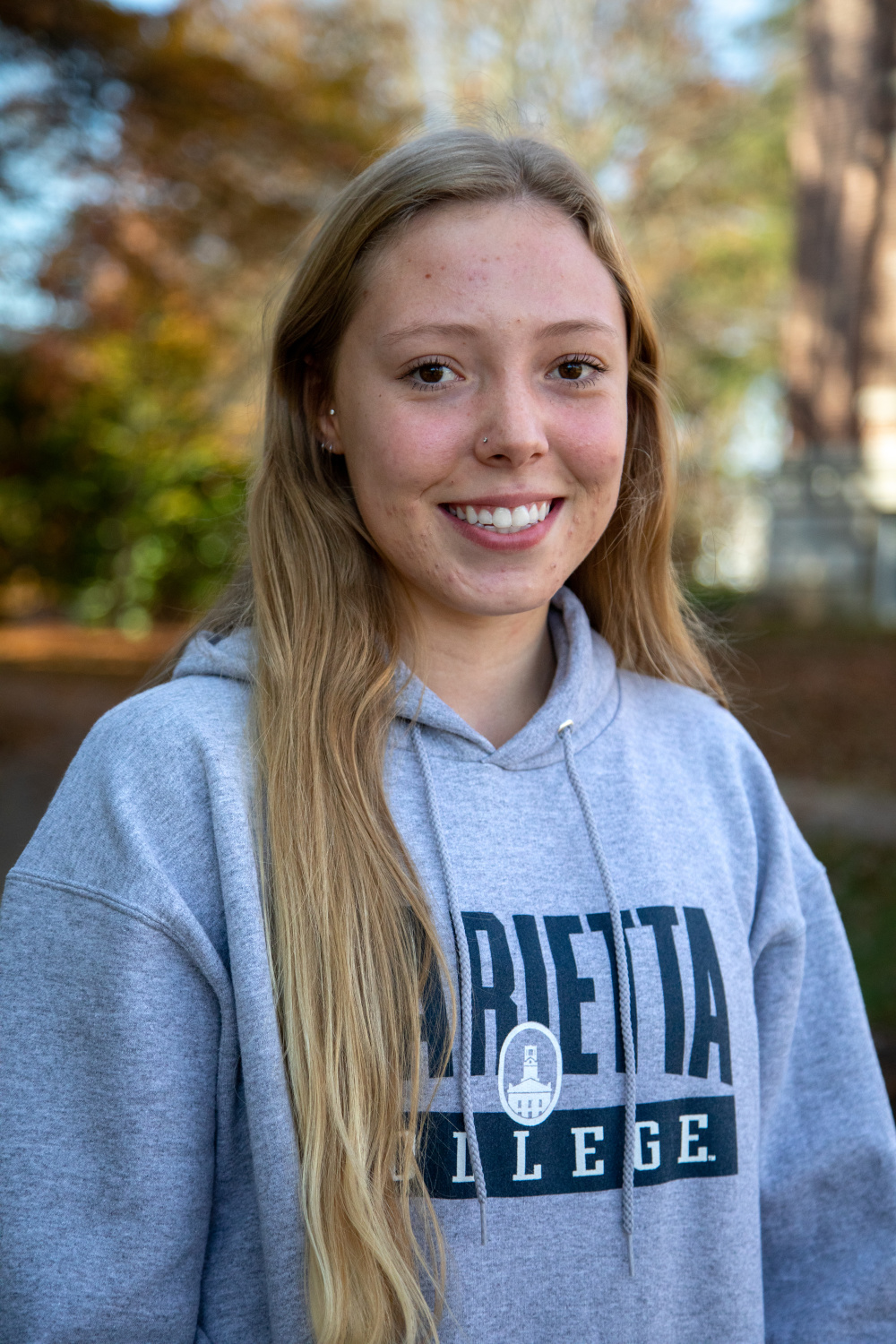 Gabby Turner '24
Health Science, Leadership, Health Communications
Hometown: Beavercreek, OH
Extracurricular Activities: Admission student ambassador, athletic training aid, Student Government Vice President, health coach, teaching assistant, Marietta Mindset founder, Alpha Xi Delta Philanthropy Vice President, MEDLIFE Director of Engagement
What's been your favorite interaction with alumni so far?
I got to give alumni a special tour last year for Homecoming and they were all extremely personable, sharing their stories from when they were students. It was a really fun experience, and I loved getting to know them!
Why did you choose Marietta College?
The small campus allowed me to feel more comfortable seeking help when I may need it. I came from a big school and knew I wanted to go somewhere smaller, so I decided to visit Marietta. This ended up being my only visit because I loved how friendly everyone was and how welcomed I was when I first stepped on campus.
How have you changed since your first day on campus?
I have changed my career goals and learned more about myself then I ever thought I would discover. As a first-generation college student I wasn't quite sure what to expect, but MC has been the perfect fit for me.
How is Marietta preparing you for the future?
I would love to go to the PA program here, so getting to meet with current students and professors is allowing me to learn more about the program and what my future would hold for me.