These are Today's Pioneers
Athletes. Greeks. Leaders. Students from near and far who seek to blaze new trails and make a difference. Because of your support, these Pioneers are able to gain the skills and knowledge they need to change the world, right here in Marietta.
Over the course of the 2021-2022 academic year, six current students will be sharing their journey with you. Read on to learn more about them and their hopes for the future. Make a gift to support them and the 1,200+ other students whose lives have been changed thanks to support from The Marietta Fund.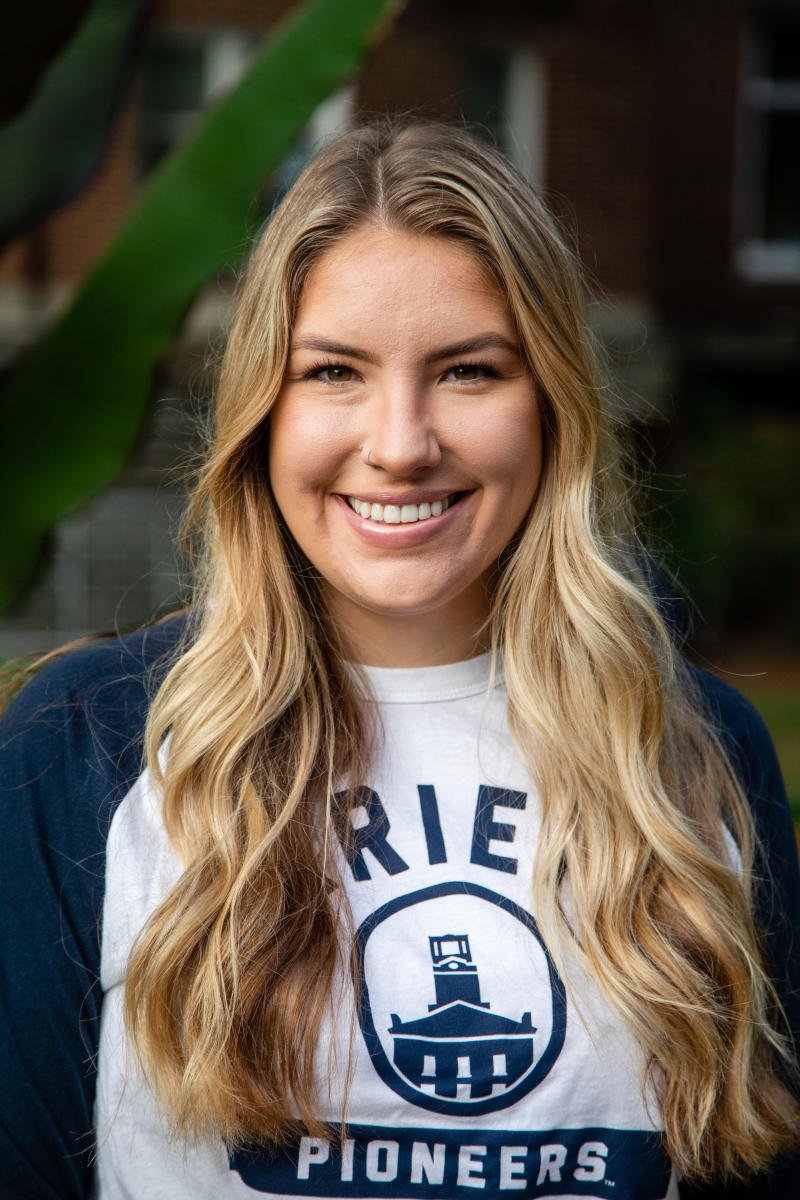 Adriana Sevy '22
Health Science, Leadership, Health Communication
Hometown: Vincent, Ohio
Extracurricular Activities: Vice President of MEDLIFE, HPAC, Memorial Health System Community Care Network Health Coach, PCT at Marietta Memorial Hospital.
Why did you choose Marietta College?
I chose Marietta College due to the tight-knit community and hometown feel of the campus. I love the small class sizes and being able to build genuine relationships with my professors and peers.
How has Marietta College changed during your time as a student?
The biggest changes that I have witnessed at Marietta College has been due to COVID-19. The campus was forced to face the pandemic and definitely came together in order to do so successfully.
What do you wish more people knew about Marietta College?
Although I only live 35 minutes from Marietta, when I am on campus it certainly does not feel that way. I wish that more people who feel as if Marietta College is just in their back yard knew what opportunities and the amazing community the campus offers.
What do you plan on doing after graduation?
I'm applying to PA school, and I hope to continue my education through Marietta College's Physician Assistant Program.
---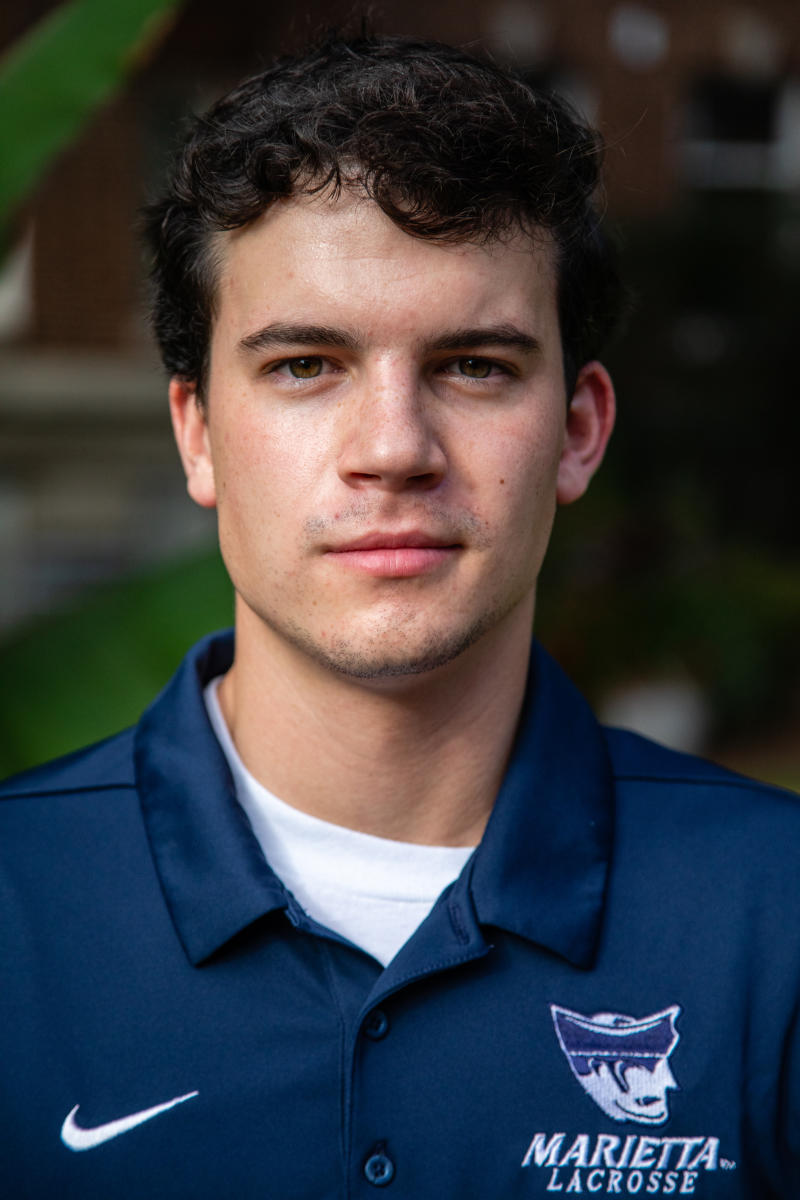 Benjamin Hrovat '23
Petroleum Engineering, Economics, Leadership
Hometown: Warwick, Rhode Island
Extracurricular Activities: Men's lacrosse, Society of Petroleum Engineers, Student Government Association, Energy Business Alliance, Executive-in-Residence Program
Do you feel that you've benefitted by attending MC as opposed to another institution?
Yes. Coming from a highly competitive high school with graduates that regularly attend Ivy League schools, I can attest that Marietta's education is as comparable if not more rigorous than those schools. Within the petroleum engineering program, I can also attest that the opportunities that exist after graduation are more desirable than other top tier institutions.
How is Marietta preparing you for the future?
Marietta has provided me increased accessibility to oil and gas internships, which is so important as I start my career. It has also challenged my cognitive capabilities with a rigorous course load, allowing me to think critically. To put it bluntly, Marietta has given me the ability to define and answer tough questions in inventive ways.
What do you wish more people knew about Marietta College?
I wish more people know about Marietta College, period. Specifically, I wish more people were aware of the potential for a promising future coming out of a small liberal arts school. I also wish that more people were aware of how much of a "value" school Marietta is as the cost of coming here is quite low compared to other, larger institutions.
What do you plan on doing after graduation?
I plan on becoming a full-fledged reservoir engineer and living in a city.
---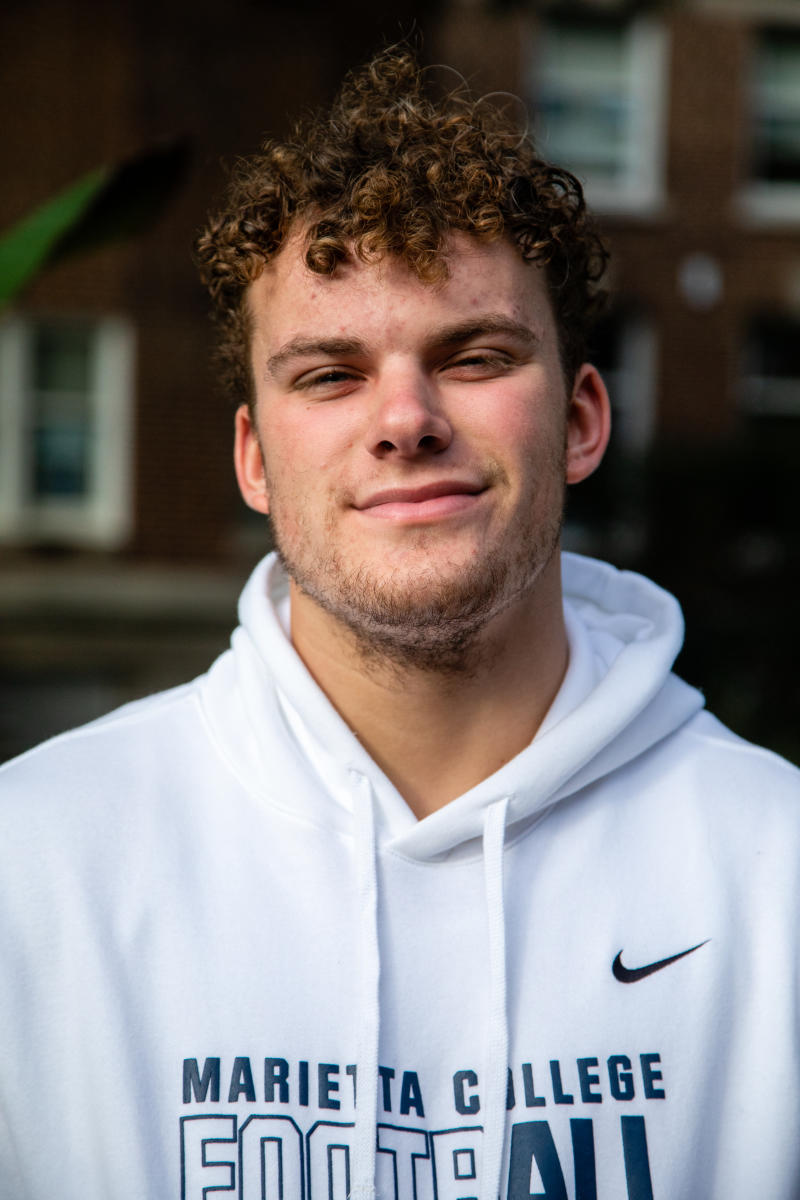 Justin Moser '22
Public Accounting, Leadership
Hometown: Murraysville, Pennsylvania
Extra-curricular Activities: Football, Pioneer Activity Council, Fifth Street Consulting, Cru, Tau Pi Phi, National Society of Leadership and Success, Marcolian
Which professor has had the biggest impact on your academic career so far, and why?
Grace Johnson has had a huge impact on me. She's notably one of the toughest professors, and has so much experience and knowledge to offer her students. Dr. Johnson also believes in giving assignments that relate to real-world situations; in her class, you aren't fulfilling a gen-ed or an elective; you are going to be learning something that will help benefit you in the future.
What has been your favorite interaction with an alum of Marietta College?
My most notable experience with an alum was before my college career even began; I had expressed interest in joining the FBI – which is still an ultimate career goal of mine - and Tim Roberts, an alum who had previously worked for the FBI, wrote me a letter. He wished me luck on my journey at Marietta College, and gave me advice on how to pursue a goal I've always dreamed of.
How is Marietta preparing you for the future?
I've gained so many connections thanks to professors and The Long Blue Line, and have learned how to network as well. My professors are always sending us internship opportunities, and helping us to gain real-world experience before joining the workforce.
What do you plan on doing after graduation?
I want to pursue a job in auditing or with the IRS Criminal Investigation Division
---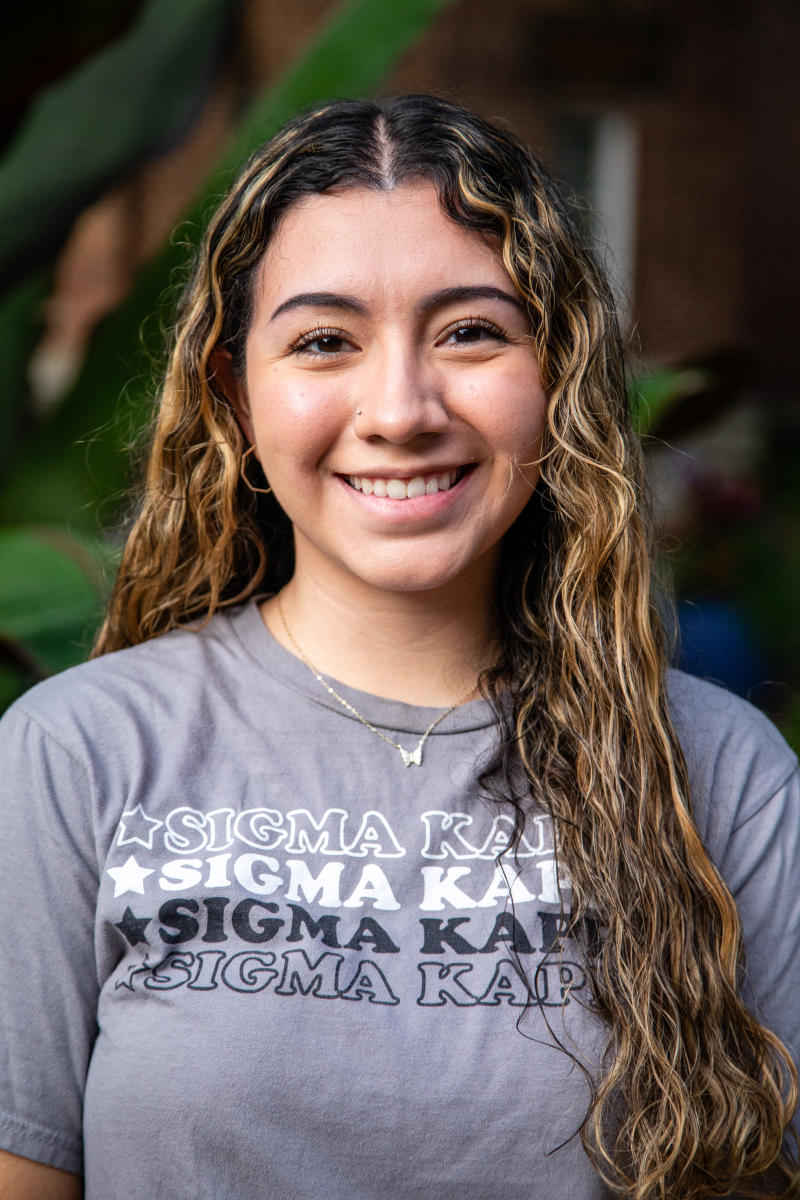 Maria Perez-Ramirez '23
Strategic Communication, Health Communication, PR
Hometown: Tiffin, Ohio
Extracurricular Activities: Sigma Kappa (Vice President of Alumnae Relations), Gardening Club, working at the Legacy Library
What MC traditions do you enjoy?
One MC tradition I really enjoy is the Late Night Breakfast before finals. It really relieves any stress I might have, and it also lets me squeeze in another fun memory with my friends before finals. Plus, seeing the faculty and staff serving us is a real reminder of how much they support us and our success as students.
What do you look forward to the most during the school year?
I most look forward to going back into the material that interests me and that will benefit my future professional career. I really enjoy my classes and try to take as much as I can from them, because there is material there that will be useful for future situations.
What aspects of Marietta are you most proud to tell your friends about?
One aspect of MC I'm most proud to tell my friends about is the number of relationships that I have been able to form during my three years on campus. I have been fortunate enough to form close relationships with many different people including professors, staff members, and so many students on campus.
What do you plan on doing after graduation?
I plan on going to grad school and getting my Masters in either human resources or health administration. I would love to get a job in the Columbus area afterwards.