Application deadline approaching for Academy for Excellence in Math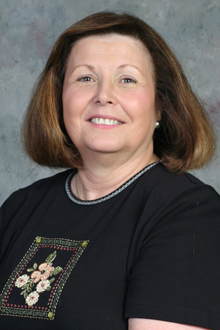 The Academy for Excellence in Math Education has become a tradition at Marietta College.
For a sixth consecutive year, Marietta College's Department of Education is conducting the Academy program for Ohio teachers in grades pre-kindergarten through eight.
The program, which is funded through the Improving Teacher Quality Program administered by the Ohio Board of Regents, runs from April 2013 until April 2014.  Instruction will focus on how the brain learns mathematics and how to use the Common Core Standards and Model Curriculum to improve teaching and learning through collaboration.
All participants who complete the entire program will receive nine hours of graduate credit, a teacher-stipend of $25 for each full-day on-campus session, $250 in participant-selected materials for use in the classroom and free textbooks and materials valued at $300.
"This is a wonderful opportunity for teachers from around Ohio to earn graduate credits as well as enhance their instruction in mathematics," said Elaine O'Rourke, Director of the Program.
The Academy starts with a full-day required orientation and registration on Saturday, April 6. Next is a 10-day Summer Institute, which includes working with pre-kindergarten to eighth-grade students from area summer programs, held June 10-21.
There will also be a self-paced online content course and a 3-credit online course in both the fall and spring semesters.
The program culminates with a Presentation Day on April 5, 2014.
Enrollment for all accepted teachers is free, but a one-time, non-refundable $50 processing fee will be charged.
Teachers will be selected on the following criteria:
* Teachers from high needs partner districts and/or schools will be given first preference in the selection process.
* Teachers from other high needs districts and/or schools will be given preference in the selection process.
* Selection of the remaining participants for the Academy will be on a first come first served basis.
* If there are more applicants than available slots in the Academy a wait list will be maintained based on the dates the applications are received.
The program is divided into four academic levels—pre-K-K, 1-2, 3-5 and 6-8. Enrollment at this level is limited to 45 participants.
The deadline to submit an application is Feb. 27.
For more about program requirements, a schedule of important dates, or selection criteria, visit the Marietta College Department of Education website at www.marietta.edu/~educ or email Elaine O'Rourke, Project Director at ebo001@marietta.edu.