Author Andrew Grace to lead poetry reading on Feb. 26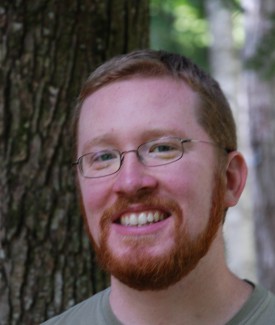 Author and poet Dr. Andrew Grace will lead a poetry reading on Thursday, Feb. 26 at Marietta College's Alma McDonough Auditorium.
Grace, who is a visiting professor of English at Kenyon College, will begin the program at 7:30 p.m. He studied English literature at Kenyon and earned his Master of Fine Arts at Washington University in St. Louis. He also attended Stanford as a Stegner Fellow, and earned his Ph.D. from the University of Cincinnati.
Grace grew up in Champaign-Urbana, Ill., where his family has farmed for several generations. He lives in Gambier, Ohio, with his wife, Tory, and their two daughters.
A few of the books and poems written by Grace are Shadeland, A Belonging Field, Said Gun's 100th Birthday and Say Hello to My Little Friend Sorrow.
The event is free and open to the public. A reception will follow in the McDonough Gallery.