Author, Peace Corps volunteer to speak during International Week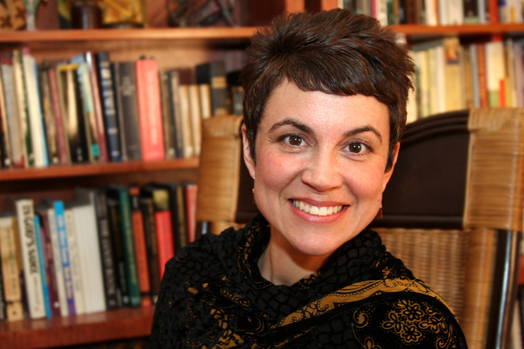 Kris Holloway is not the first Peace Corps volunteer to write a book.
But after serving as a volunteer in Mali, West Africa, from 1989-91, Holloway knew she needed to share her story in "Monique and the Mango Rains: Two Years with a Midwife in Mali."
Holloway will share her story with the Marietta College community at 7:30 p.m., Tuesday, March 26, in the Alma McDonough Auditorium during the 19th International Week — which runs from March 25 to April 1.
In an interview, Holloway said the book is primarily about the power of friendship.
"When we met, Monique and I were both young women; I was 22 and she was 25. She was a rural African midwife seeking something new, something interesting in a life of routine and an unhappy marriage; I was a middle-class Peace Corps volunteer from Ohio, far away from home and eager to make personal connections in this foreign place," Holloway said in the interview. "We became as close as sisters, 'same mother, same father,' as Monique once said to me. We worked together, shared our desires and dreams, challenged each other's assumptions about work, life, and love, and stood by one another through sickness, birth and tragedy. It's this intimacy that makes Monique and the Mango Rains different from the other Peace Corps books out there, though many of them are wonderful! This book is the personal story of a remarkable African woman, told by a friend."
Holloway met her husband, John Bidwell, while serving in the Peace Corps. She holds a Master's of Public Health from the University of Michigan where she focused her research on maternal and child health.
She has used her background in writing, public health, and development to further the mission of numerous non-profits and educational institutions including Planned Parenthood, the National Priorities Project, the University of Michigan, Springfield College, and the Greenbelt Movement International.
Holloway is the Director of Institutional Relations at the Center for International Studies. She lives in Northampton, Mass., with John and their two sons.
The Office of Education Abroad is sponsoring Holloway's appearance at Marietta.