Board of Trustees approves tenure for nine Marietta faculty members
Marietta College's Board of Trustees recently approved tenure for nine faculty members, which will be implemented on July 1.
The recently tenured professors are Sara Alway-Rosenstock (Art), Nathan Anderson (English), Chaya Chandrasekhar (Art), Andy Felt (Theatre), Carole Hancock (Education), Chris Klein (Psychology), Katy Lustofin (Biology), Tomeka Robinson (Communications) and Alane Sanders (Communications).
Each of them will also be promoted to Associate Professor, except Hancock who already held this title.
The Board also announced the promotion to full professor for Dave Brown (Biology), Bill Childers (Physician Assistant), Ryan May (Psychology), John Tynan (Mathematics) and Matt Young (History).
Here are bios for this year's tenured faculty: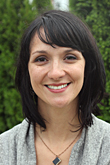 Sara Alway-Rosenstock
Alway-Rosenstock has worked within many facets of design and has experience designing for the environment, the web, as well as traditionally print media. She runs a letterpress and design shop, justAjar Design Press, with her husband. Her work has been recognized by national design magazines and organizations such as CMYK, Creative Quarterly, Graphis and AIGA. She has a Master of Fine Arts degree from Temple University and a Bachelor of Fine Arts degree from New York College of Ceramics.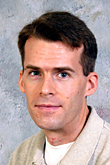 Dr. Nathan Anderson
Anderson earned a Ph.D. in English with an emphasis on creative writing and 20th century American literature at Ohio University. He earned his master's and bachelor's degrees from Eastern Washington University. Anderson's poem Stupid Sandwich was selected to appear in the anthology,The Best American Poetry 2013. Before arriving at Marietta, Anderson taught for six years at Ohio University.
Dr. Chaya Chandrasekhar
Chandrasekhar is the Israel Ward Andrews Assistant Professor of Art. She earned her Ph.D. in Asian Art History from The Ohio State University and a Master of Arts in Art History from Case Western Reserve and a Bachelor of Fine Arts from Bangalore University in India. Before joining Marietta, Chandrasekhar served as the curator of South and Southeast Asian Art at the Art Gallery of New South Wales in Sydney, Australia.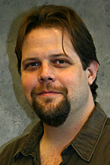 Andy Felt
Felt enjoys all aspects of theater, including acting, directing and sound design. He earned his Master of Fine Arts from Ohio University and Bachelor of Arts from Cal State San Bernardino. In the fall, he directed The Maids for the Department of Theatre.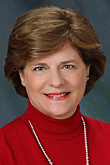 Dr. Carole Hancock
Hancock '75 returned to her alma mater in 2011 after 19 years at Washington State Community College. During her time at WSCC she served as the coordinator for the education transfer program. She earned a Bachelor of Arts with an interdisciplinary major in English, History and Art. She worked as a reading teacher, a first-grade teacher and a third-grade teacher for 17 years in the Fort Frye Local School District in Ohio. She later earned her Ph.D. and Master of Education from Ohio University. She is also married to Dr. Whit Hancock, who was a physics professor at Marietta for 33 years.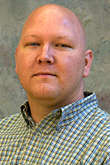 Dr. Chris Klein
Klein is a cognitive psychologist and is interested in the automatic processes of learning and attention, as well as the neurological bases of those processes. He teamed with Dr. William Bauer, McCoy Professor of Education, to create a program that helps improve the communication skills of people with high-functioning forms of autism as they make the transition from high school to college. Klein earned a Ph.D. in Cognitive Psychology, a Master's in Psychology and a Bachelor's in Psychology all from the University of Alabama.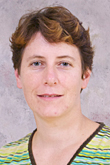 Dr. Katy Lustofin
Lustofin came to Marietta from Washington College's Department of Biology. She earned her Ph.D. in Entomology from the University of Illinois, Master of Science in Entomology from the University of California and a Bachelor of Science in Biology from SUNY-Buffalo. She is a member of the Entomological Society of America, the Society of Toxicology and the National Science Teachers Association.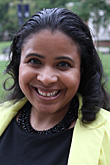 Dr. Tomeka Robinson
Robinson, who also serves as the Director of Forensics at Marietta, primarily teaches courses in public speaking, oral communication, argumentation & debate and health communication. Her many professional society memberships include the National Communication Association, American Public Health Association and Pi Kappa Delta. Prior to Marietta, Robinson taught a variety of courses at Texas A&M University in both the Communication and Health Education departments. She earned a Ph.D. in Health Education and a Master of Arts in Communication from Texas A&M. Her Bachelor of Science in Biology and Speech Communication is from McNeese State University.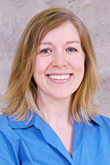 Dr. Alane Sanders
Sanders said her research interests are intertwined with her passion for teaching. The majority of her research focuses on how communication practices structure and influence educational experiences. Prior to Marietta, Sanders taught a variety of courses at Ohio University and Washington State Community College. She earned her Ph.D. in Organizational & Health Communication and her Master of Arts in Organizational Communication from Ohio University. Her Bachelor of Arts in Interpersonal Communication is from The Ohio State University.