Caitlin Yager memorial service on Jan. 21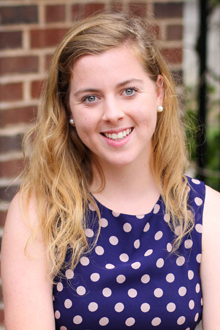 A memorial service celebrating the life of Caitlin Yager '16 will be held at 7 p.m., Tuesday, Jan. 21, at Marietta College's Fenton Court. All are invited for the service and the reception to follow.
The service is expected to last about one hour and will include speakers from different aspects of Caitlin's life on campus, including Student Senate President Jessie Johnson '14 and a slideshow prepared by Ryan Turnewitsch '15.
Caitlin was an active member of the Marietta College community. She ran cross country and was on the track & field team. She was also a member of the Honors Program, Student Alumni Association, Student Senate and the Sigma Kappa sorority.
Caitlin died Dec. 26, 2013, in a car accident. Her funeral mass was held on Saturday, Jan. 11, 2014. Yager, who was born Jan. 28, 1994, was 19.