Chapman U. professor to speak at 32nd annual Friedman Lecture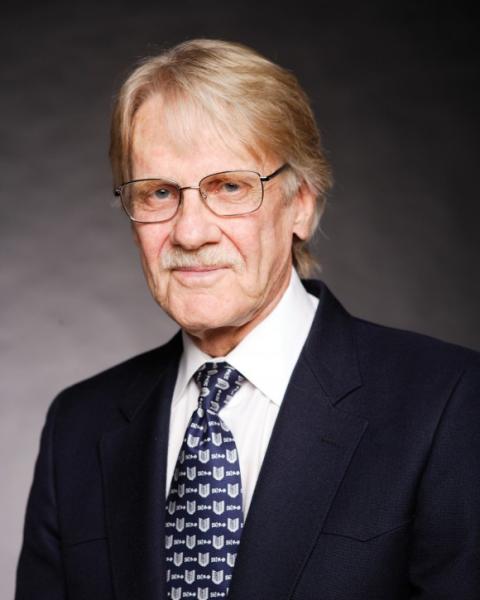 Dr. Vernon Smith, Professor of Economics at the Chapman University in Orange, California, is scheduled to deliver the keynote address for Marietta College's 32nd annual Milton Friedman Lecture.
Smith will begin his presentation — "On Changing False Beliefs: Two Cases from Experimental Economics and their Economic Implications" — at 7 p.m., Monday, Feb. 22, in the Alma McDonough Auditorium. The lecture is free and open to the public.
Smith teaches in Chapman's Argyros School of Business and Economics and School of Law. He shared the 2002 Nobel Memorial Prize in Economic Sciences with Daniel Kahneman for "having established laboratory experiments as a tool in empirical economic analysis, especially in the study of alternative market mechanisms."
Smith is the founder and president of the International Foundation for Research in Experimental Economics, a Member of the Board of Advisors for The Independent Institute, and a Senior Fellow at the Cato Institute in Washington, D.C. He has taught previously at George Mason University, the University of Arizona and Purdue University.
He received his bachelor's degree in electrical engineering from Caltech, a Master of Arts in economics from the University of Kansas, and his Ph.D. in economics from Harvard. He will also be speaking to the Economic Roundtable of the Ohio Valley at noon, Tuesday, Feb. 23, at the Marietta Country Club.
His topic that day will be "Recessions and Recovery: The Role of Housing."
The Economic Roundtable of the Ohio Valley is a non-partisan non-political educational organization that formed in 1982 as a result of collaboration between the Business and Economics Department at Marietta College and a group of business, civic and educational leaders. The object of the Economic Roundtable is to promote an interest in and to enlighten its members and others in the community on important governmental, economic, and social issues. Since its inception, the Economic Roundtable of the Ohio Valley has presented the Ohio Valley with more than 160 distinguished speakers who have enlightened and informed ERT members with their fascinating discussion on a broad scope of governmental, economic and social issues. 
The ERT's speaker series is open to its members only. The ERT's membership is open to all interested individuals at $35 a year. To join ERT, please contact David Mead at dave.mead@marietta.edu or call him at (740) 376-4632. You may find more information on ERT at economicroundtable.org.
TOM PERRY