College's entrepreneurial program returns on Jan 28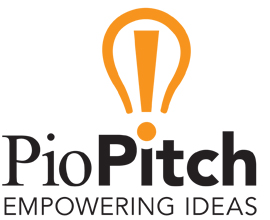 PioPitch, a venue for local established and aspiring entrepreneurs to present their experiences and ideas, returns to Marietta College on Thursday, Jan. 28, in Thomas 124.
Laura Pytlik, founder of Marietta Marketplace, and Jack Moberg, owner of Juice Plus+ franchise, will speak about their experiences in starting a local business, and answer questions from the audience. The program runs from 3:45-5:15 p.m.
Pytlik works as the Administrative Coordinator for Marietta College's Department of Petroleum Engineering and Geology. In 2014, Pytlik created Marietta Marketplace as a way to bring artists and artisans together with visitors and shoppers in the heart of downtown Marietta. She hopes to transition Marietta Marketplace into a unique retail shop.
Moberg's entrepreneurial activities began with a shoe-shining business before he turned 6, and continued as he collected soda bottles, distributed newspapers and directed parking lot traffic. Moberg founded MotorCare, the first quick lube oil change business in Marietta, and Harmar Station, a model train railroad museum. Recently, Moberg purchased a franchise of Juice Plus+.
It is free and open to the public. For more information or if you want to request to present go to www.marietta.edu/piopitch or contact Dr. Jacqueline Khorassani at jackie.khorassani@marietta.edu, (740) 376-4633.