College Factual rankings place Marietta in multiple categories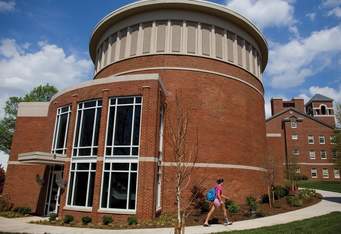 For a second consecutive year, Marietta College has been recognized by College Factual as one of the top colleges in the United States. The rankings were released today (Sept. 8, 2015).
The website ranked Marietta 500th out of 1,393 nationwide colleges, and 19th in the state of Ohio. Marietta is also ranked 76th out of all colleges and universities in the Great Lakes Region, which includes Illinois, Indiana, Michigan, Ohio and Wisconsin.
The website also ranked Marietta the 366th best value out of 1,223 colleges and universities across the U.S. Marietta College's tuition for 2015-16 is $33,340. Students also pay fees and room and board that make the overall cost of attending around $45,445. However, the average financial aid package is around $27,500.
With a focus on providing sought-after data and unique decision-making tools, College Factual puts the college rankings process in the hands of students and parents. College Factual's ranking system is based on a series of algorithms that include information from the Department of Education, nationally mandated data reporting for institutions and Payscale.com.
For more information about College Factual's rankings, visit www.collegefactual.com.