College names Michele Marra Assistant VP for Finance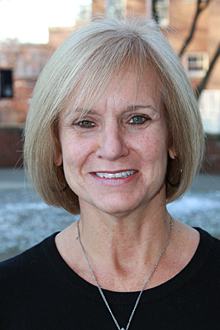 Michele Marra, a financial expert in education, has been named Assistant Vice President for Finance at Marietta College.
Marra, who will report to Marietta's Vice President for Administration and Finance Dan Bryant, will oversee a wide range of financial and business services for the College. She officially started on Jan. 4.
"Michele has been working at the College on a contract basis since September 2015 as Interim Controller. Her primary duties during that time were to complete the 2015 financial audit and to administer financial operations during the search to identify an AVP for Finance," Bryant said. "Michele brings a wealth of accounting and financial experience to the College."
Marra, who is a Certified Public Accountant, has been serving as the interim controller at Marietta since Sept. 21. She has worked as a consultant since 1984 and was most recently the Chief Financial Officer for the Schools Employees Retirement System in Columbus, Ohio, from 2010-13.
Prior to that she was the CFO for Ohio Tuition Trust Authority in Columbus from 2003-10. She has also worked at Borden Chemical Inc., Borden Capital Management Partners, Parr Emergency Product Sales, Inc., Victoria Secret Stores, Inc., Quorum Corp., and Somerville & Co. CPAs.
Marra is a 1985 graduate of Marshall University where she earned bachelor's degree in accounting. Marra has two grown children, Shelly and Ben, and two grandchildren, Graham and Lindy.