College receives $140,000 grant to help students with disabilities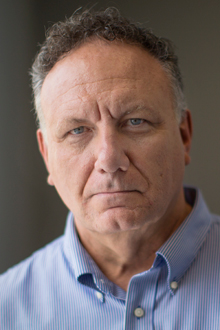 Marietta College will receive $140,000 over five years as part of a federal grant that was awarded to Ohio State University to expand the transition to postsecondary education for students with intellectual disabilities.
"We are excited to join the University of Toledo, The University of Cincinnati, Youngstown State University, and The Ohio State University in providing transition options for high school students with disabilities," said Dr. Bill Bauer, McCoy Professor of Education. "Our current nationally award winning program, Pioneer Pipeline, will now be enhanced to provide even more opportunities for high school students from Warren Local Schools."
Bauer said the new grant, which was provided by OSU's Nisonger Center for Intellectual Disabilities, places an emphasis on allow students with intellectual disabilities who have already graduated from high school, the opportunity to participate in some of Marietta College's campus life and activities.
"The main focus will always be job experiences, social recreation experiences and academic experiences," he said. "The Marietta College faculty and staff have embraced our current program and I look forward to greater involvement." 
The College's Pioneer Pipeline is a replication of one at the Nisonger Center.
"We look forward to working with our partners to expand transition services that result in meaningful employment outcomes for youth and adults with disabilities," said Margo Izzo, Nisonger Center Program Director.