College renames office Strategic Communications & Marketing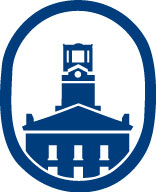 The address is still Irvine Hall, but in the future you'll need to keep an eye out for a new name on the shingle for your outreach projects. 
Formerly known as the Office of College Relations, the new Office of Strategic Communications & Marketing continues to offer graphic design, web services, printing, writing and editing services, says its executive director, Tom Perry.
"The new name better reflects the department's important emphasis on providing Marietta College leadership and direction in the pursuit of its many strategic communications and marketing initiatives, " Perry says.
A part of the Advancement Division, Perry and his team deliver external and internal communication for the College. This includes Marietta's website, the alumni publications, Marietta, The Magazine of Marietta College and Trailblazer, social media, emergency communication, maintaining the College's graphic identity, Admission recruiting material, the print shop, media relations and more.
In addition to Perry, the staff includes Ryan Zundell, Director of Creative Services, Christopher Law, Director of Web Services, Tori Taylor, Publications Coordinator/Graphic Designer, Gi Smith, Writer/Editor and Jeff Moyers, Print Shop Supervisor.
The team is dedicated to promoting the College and its story to a variety of target audiences while advancing Marietta's mission through effective and consistent communications and marketing.
"As someone relatively new to campus and to the Advancement team, I was immediately impressed with the quality and amount of communications and brand strategy that was being conducted by Tom and his team," said Dr. Joseph Sandman, Vice President for Advancement. "As we develop a strategic plan for the entire division, it is clear that this unit needs to have a name that more clearly reflects what they are doing for the College."