College schedules programs for Black History Month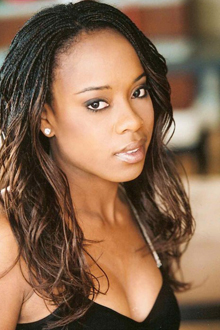 This year Marietta College's Office of Diversity and Inclusion, led by Dr. Richard Danford, is celebrating Black History Month with performances, speakers, and student presentations, most with ties to the local region.
Black History Month started in 1926 as homage to Frederick Douglass and Abraham Lincoln, whose birthdays fell in the same week in February. Now, the entire month is dedicated to recognizing and honoring those integral in the Civil Rights Movement and beyond.
"It's important for Marietta College to celebrate Black History Month because it supports our mission of providing a foundation for leadership, critical thinking, and problem solving," Danford said. "Taking time to give careful consideration to black history provides opportunities for examining the role of leadership in addressing the challenges faced by blacks in American society, and also to think critically about those problems and various approaches to solving them."
The first event features an original play by Ohio University graduate student Bianca Sams. Her piece entitled Battle Cry addresses the life and times of Claudette Colvin, a young girl whose bravery during the Civil Rights Movement has been lost in history. At 15, Colvin refused to give up her seat on the bus nine months prior to Rosa Parks' similar rebellion. It was Parks, however, who would receive the recognition. Sams' play, which will be read in the Alma McDonough Auditorium will begin at 2 p.m., Sunday, Feb. 10, explores Colvin's unsung contributions to the Civil Rights Movement. This event is free and open to the public.
On Friday, Feb. 15 at noon, Alyssa McGrath '13 (Chillicothe, Ohio) will be presenting her senior capstone project, "A Pleasant Experience: The Political Activities of David H. Pleasant." The archival project focuses on the personal journal of David H. Pleasant, the eighth African American to graduate from Marietta College. The journal spans the years 1902 to 1906, detailing Pleasant's experiences in Marietta as a young, political activist. The venue for this presentation will be announced at a later date. This is a campus-only event and signups will be held in Andrews.
On President's Day, Feb. 18, Al Letson will be presenting on how identity, primarily for those who consider themselves black, is established. On his public radio show "State of the Re:Union," Letson recently followed this phenomenon to Pike County. Letson, who has also worked as playwright, actor and slam poetry performer, will be sharing his findings with The Long Blue Line at 6 p.m. in the Great Room of Andrews Hall.
Eugene Robinson is this year's Founder's Day keynote speaker. Robinson is the author of Disintegration: The Splintering of Black America, and he provides political commentary on television news programs such as MSNBC's "Hardball," "The Rachel Maddow Show" and NBC's "Meet the Press." His book will provide further insight in the phenomenon that Letson will discuss.
Wrapping up Black History Month will be a College Union Board sponsored comedian. Preacher Moss, a Muslim African-American, will be performing at 6 p.m., Thursday, Feb. 28 in the Alma McDonough Auditorium. A writer for "The Damon Wayans Show" and "Saturday Night Live," his stand-up routines have been performed around the country, focusing on racism, multiculturalism and civil rights.