Dr. Bob Chase to speak at shale and gas seminar on Nov. 22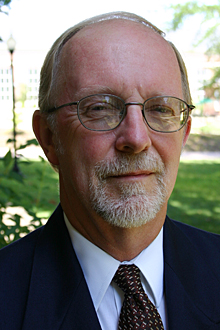 Marietta College's Dr. Bob Chase, Professor and Chair of the Department of Petroleum Engineering and Geology, is one of five instructors scheduled to speak at the Ohio Shale and Gas Seminar in Columbus, Ohio, on Friday, Nov. 22.
Chase will discuss technology, exploration and drilling. Chase has been at the forefront of the state's natural gas boom and has discussed the potential of hydraulic fracturing throughout the region for the past few years.