Education Professor named to Luce Foundation Board of Directors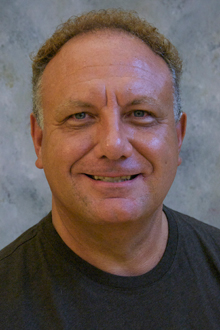 Marietta College's Dr. Bill Bauer, McCoy Associate Professor of Education, was recently appointed to the Board of Directors of the James Jay Dudley Luce Foundation — a high impact, New York-based nonprofit organization supporting leadership development at a global level.
"I am honored to be a part of such a prestigious organization that focuses on service, leadership and positive social change throughout the world," Bauer said. "I am privileged to be a part of this global initiative  and look forward to building a bridge of support as an affiliated faculty member of the McDonough Center to the J. Luce Foundation."
The online stated mission of the Foundation is "to support young global leadership impacting positive social change and the NGOs that support them, particularly in the fields of the Arts, Education, and Orphan Care."
In addition to microgrants, The James Jay Dudley Luce Foundation, Inc. awards non-profit organizations (NGOs) with its Luce Award for Excellence and Integrity in Helping Humanity while offering young global leaders the opportunity to impact positive social change.