Esbenshade Series opens 35th year on Sept. 14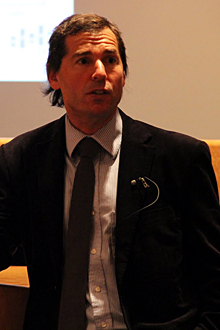 The Frederica G. Esbenshade Series at Marietta College has brought the Mid-Ohio Valley inspiring and engaging entertainment for 35 years.
That tradition will continue during the 2015-16 academic year with five outstanding performances on the schedule.
Another great year gets underway with Dr. David Grusky at 7 p.m., Monday, Sept. 14, in the Alma McDonough Auditorium, who is begin presented in conjunction with Marietta College's chapter of Phi Beta Kappa.
Grusky is the Barbara Kimball Browning Professor in the School of Humanities and Sciences at Stanford University, Director of the Center on Poverty and Inequality, and coeditor of Stanford's Studies in Social Inequality Book Series. An author of numerous books, his research takes on such questions as whether and why gender, racial and class-based inequalities are growing stronger and how such differences are best measured.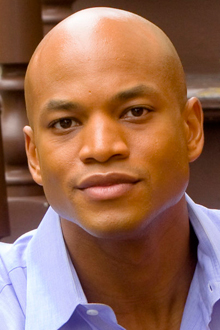 Advocate, veteran and author Wes Moore returns to Marietta College at 7:30 p.m., Monday, Oct. 19. His appearance is part of the College's new First Year Student program, and his book "The Work: The Quest for Our Work That Matters," is the required reading for the Class of 2019.
In the book, Moore explores the quest for purpose through nine lives, and identifies how individuals can find a sense of completion in unique and unforgettable ways. He will speak at Fenton Court.
The Series resumes in the spring semester with amplified chamber band, Fireworks, at 7:30 p.m., Wednesday, Feb. 10, in the Alma McDonough Auditorium. Fireworks is known as "the bridge between the contemporary classical ensemble and the mainstream popular audience," and has led the charge to bring a fresh perspective on chamber music. With a repertoire encompassing Frank Zappa's instrumental rock, dance music from around the world, classic cartoon music, stylized Americana, and Stravinsky's The Rite of Spring, Fireworks presents a uniquely American vision of chamber music.
The next performance will be off campus at Christ United Methodist Church on Third and Wooster streets in Marietta. Abbie Betinis, composer and three-time cancer survivor, will join Marietta College's Concert Choir — under the direction of Dr. Daniel Monek — to talk about her life as a composer and her creative process of translating her life experiences into sound at 7:30 p.m., Tuesday, March 1.
A recent McKnight Artist Fellow, 
 and listed in NPR Music's "100 Composers Under Forty," she has written more than 50 commissioned pieces and has been composer-in-residence with The Schubert Club, The Rose Ensemble and The Singers– Minnesota Choral Artists.
The final Esbenshade performance of the year is renowned human rights activist, community organizer and musician Arn Chorn Pond at 7:30 p.m., Tuesday, March 29, in the Alma McDonough Auditorium. The subject of the Emmy-nominated documentary, The Flute Player, Pond inspires change through his stories of surviving the Cambodian Khmer Rouge genocide.
He said music saved his life in a Khmer Rouge camp and now he is dedicated to reviving his country's cultural heritage. Recipient of the Reebok Human Rights Award and the Anne Frank Memorial Award, Pond's journey from a child of war to a man of peace will inspire all of us to become peacemakers ourselves.