Esbenshade Series returns with three programs this spring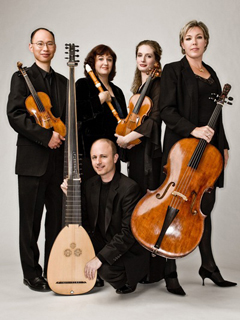 Marietta College's long-running Esbenshade Series returns after a short hiatus this year with three programs schedule for the spring, beginning with Tempesta di Mare.
Tempesta di Mare, which performs baroque music on baroque instruments, will perform at 4 p.m., Sunday, March 24. In a program entitled, From Venice to Leipzig, the ensemble explores the Italian musical fireworks that sparked a Vivaldi-craze and inspired two of Germany's greatest composers — Bach and Telemann.
Led by directors Gwyn Roberts and Richard Stone with concertmaster Emlyn Ngai, Tempesta's repertoire ranges from staged opera with full orchestra to chamber music. The group performs all orchestral repertoires without a conductor, as was the practice when this music was new. Tempesta di Mare is named for baroque master Antonio Vivaldi's concerto meaning, "storm at sea," a title reflecting music's power to evoke drama.
For more information, go to tempestadimare.org.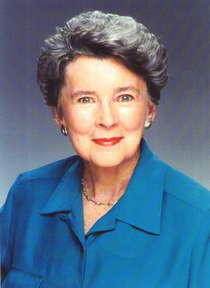 The Series welcomes an author on Monday, April 8, when Penelope Niven comes to campus to talk about her most recent book — Thornton Wilder: A Life.
Thornton Wilder: A Life is the first biography of this pivotal, pioneering American playwright and novelist to be based on unprecedented access to thousands of pages of letters, public and private journals, manuscripts and other documentary evidence of Wilder's life, work and times. Niven has worked for more than a decade with unprecedented access to the Wilder papers in her exploration of his public life and work, and much of what he called the drama of his inner life.
Niven is the author of critically acclaimed biographies of poet Carl Sandburg and photographer Edward Steichen. Her books include Carl Sandburg: A Biography; Steichen: A Biography; Voices and Silences, co-authored with the actor James Earl Jones. Thornton Wilder: A Life was published in October by HarperCollins.
For more information go to www.penelopeniven.com/index.htm.
The Series closes with an Esbenshade regular in Chris Brubeck and Triple Play on Wednesday, April 17.
Triple Play is the name given to three outstanding and versatile musicians, Peter Madcat Ruth (on harmonica, guitar, jaw harp, percussion & vocals), Joel Brown, (folk and classical acoustic guitar and vocals) and Chris Brubeck (electric bass, bass trombone, piano & vocals).
Collectively they bring a rare level of joy, virtuosity, and American spirit to the folk, blues, jazz and classical music they perform. Triple Play's musical roots go way back (nearly 40 years!) in each member's history. Chris and Madcat have toured and recorded together in different settings since 1969, first as young rock musicians in the group "New Heavenly Blue" (with albums on RCA and Atlantic Records), "Sky King" (on Columbia), and then as jazz musicians touring the world with Dave Brubeck.   
With an ever-expanding repertoire, the Trio continues to play in concert halls, clubs and festivals all over the country, including performing many of Chris' symphonic arrangements with orchestras across the U.S.   
For more information, go to chrisbrubeckstripleplay.com.
All performances, unless otherwise noted, take place in the Alma McDonough Auditorium at 7:30 p.m., and are free and open to the public.