Esbenshade Series schedule packed with talented artists for 2013-14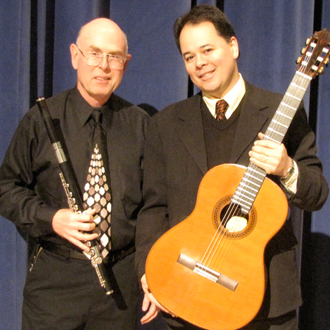 Marietta College's Frederica G. Esbenshade Series is back for its 33rd consecutive season with a variety of programming that should offer something to most fans of the arts.
The Series, which kicked off with author Kelsey Timmerman on Sept. 10, is back with Violauta Duo on Wednesday, Oct. 2. Unless noted, all performances begin at 7:30 p.m. and will be conducted in the Alma McDonough Auditorium.
With Violauta Duo, guitarist Júlio Ribeiro Alves and flutist Wendell Dobbs take a musical look into foreign lands starting Auf Wien with Mauro Giuliani's Serenade, op. 52 (performed on historical instruments) followed by South American sojourns first in Rio de Janeiro and then to Buenos Aires with works by José Guerra Vicente and Máximo Diego Pujol.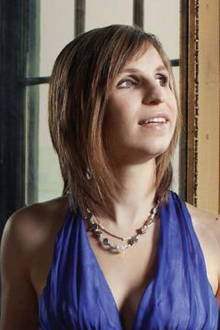 The final fall performance is mezzo-soprano Laurie Rubin on Wednesday, Nov. 20. Rubin has been hailed for her "compelling artistry" (New York Times) and "earthy, rich, and poignant qualities" (Los Angeles Times) as a singer. Her memoir, Do You Dream in Color: Insights from a Girl Without Sight, was published in 2012.
The spring semester will also feature three performances, beginning with Finger Lakes Guitar Quartet on Feb. 12. The Quartet will present works written for four guitars, arrangements by the group, and music written especially for them. This new group brings together talented musicians Sten Isachsen, Paul Quigley and Brett Grigsby under the leadership of Joel Brown (regular Esbenshade attendees will recognize him as the guitarist from Chris Brubeck's Triple Play). 
Two weeks later is the Adaskan String Trio with Sally Pinkas on piano on Feb. 24. With this performance, the Esbenshade Series joins the Marietta College Music Department's celebration of Ludwig van Beethoven, as this will be an all-Beethoven recital.
The Trio has won over audiences internationally with exuberant and stirring performances. Their playing has been hailed for "vigor, precision and stylistic certitude" (Charleston Gazette) as well as "spontaneity, intensity and charm" (Peninsula Review) and the Boston Globe praised them for "directing the listener to the heart of the matter." Formed in 1994, they perform extensively throughout the United States and Canada.
The Series wraps on April 2 with Intersection presents World America, which is considered an irresistible blend of classical, jazz Latin, Broadway and film music. With its versatility, its engaging stage manner and its unique mixing of trio, duo and solo formats, Intersection has won a large and avid international fan base.
Established through a generous gift in 1980, the series is endowed by the Frederica G. Esbenshade Memorial Fund to bring lectures, performing artists, and programs in the humanities to the Marietta community. All Esbenshade events are free and open to the public.