Graduates express themselves with mortar board messages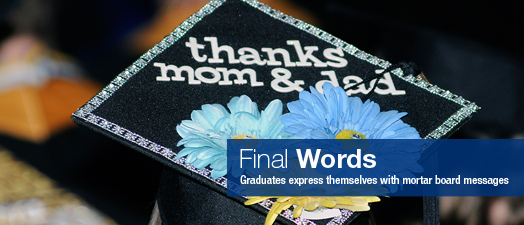 When you think about Commencement traditions, one of the first to come to mind is the throwing of the mortarboard at the end of the ceremony.
While this practice continues for many, an even more popular (and less harmful) use is to use this valuable piece of real estate to share a message with those in attendance.
At Marietta College's 176th Commencement ceremony students expressed their love for family, while others shared news of future employment.
The Office of College Relations took the opportunity to capture photos of a few of these decorative and informational caps.

Created with Admarket's flickrSLiDR.