Guest lecturer to talk about animation pioneer Charles Csuri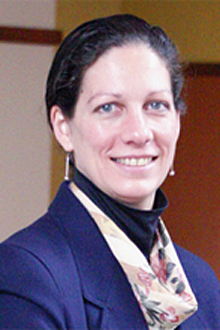 Dr. Janice Glowski, Assistant Professor at Wittenberg University, will be delivering a lecture about renowned artist Charles Csuri at Marietta College at 7 p.m., Wednesday, Oct. 17.
Glowski will speak for about one hour on Csuri's early and recent work, and his contributions to the field of computer art and animation in Hermann 308.
Csuri is a pioneer in computer graphics, animation, and digital art. Institutions like the Smithsonian, the Museum of Modern Art (MoMA), and the Association for Computing Machinery Special Interest Group Graphics recognize his computer art, which he began making as early as 1964, as a leader in the field.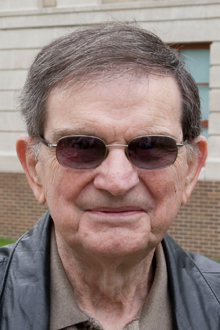 As retired faculty and now professor Emeritus at The Ohio State University, Csuri has been instrumental in training students who have gone on to play key roles in animation companies like DreamWorks and Pixar. Csuri is also a World War II veteran and a member of the Buckeye Football Hall of Fame.
Glowski teaches in Wittenberg's Art and Religion departments. In her former role as Director of Special Collections at The Ohio State University she has worked extensively with Csuri. She has curated several exhibitions of his work that have traveled internationally.
Glowski will also give a lecture to the Art History 374: Art and Violence class from 3-4:15 p.m. on the same day. She will address Csuri's cutting edge 2012 "Random War," a real-time interactive art object, fashioned as an online game played through social media networks that ultimately underscores the serious consequences of war.
Academic Affairs and the Art Department are sponsoring this lecture.