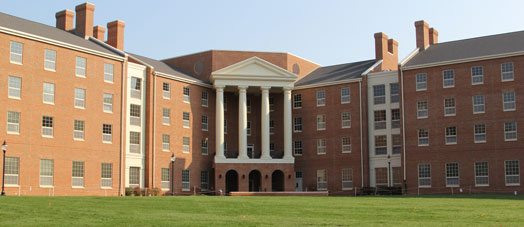 Marietta College will officially dedicate Harrison Hall during a special ceremony at 11 a.m., Saturday, Sept. 29, as part of the Family Weekend activities.
The College will also be dedicating the Dr. J. Michael Harding Center for Health and Wellness, with tours of the complex offered from 10 a.m. to 1 p.m.
Harrison Hall, which is located at the corner of Seventh and Putnam streets, is named after Charles Sumner Harrison, John Langston Harrison and Walter Clifton Harrison.
Charles Sumner, who was the first African-American to graduate from Marietta in 1876, is the best known of the Harrison brothers to attend the College. He earned a Bachelor of Philosophy degree and went on to earn a Doctorate in Medicine from Howard University in 1895.
After digging a little deeper into the history of Charles Sumner, the College also learned he had two brothers who had also earned Bachelor of Philosophy degrees. So Marietta College's Board of Trustees wanted to honor the entire family for their achievements at Marietta, but also for their contributions in the fields of medicine, education and engineering, by naming the facility in their honor.
John Langston, a writer and an educator, graduated from Marietta in 1887, while Walter Clifton, an electrical engineer and amateur naturalist, graduated in 1891.