History Detectives' Cowan to speak at Marietta on April 3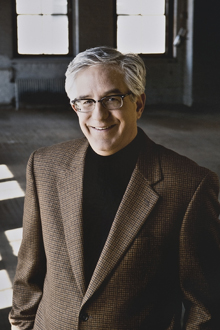 Wes Cowan, star of the PBS television series History Detectives and regularly featured appraiser on Antiques Roadshow, will share his antiquing adventures as the guest of the Marietta College Art Department at 7 p.m., Wednesday, April 3, in the Alma McDonough Auditorium.
During his public lecture, Cowan will also offer insights on his experience of taking a humanities education and building a well-established and known business.
Cowan is founder and owner of Cowan's Auctions, Inc. in Cincinnati, Ohio. An internationally recognized expert in Historic Americana, Cowan writes a bi-weekly antiques column for the Cincinnati Enquirer, monthly columns for Antique Review, Collectors News and The SE Antiquing Journal, and is a frequently requested speaker at antique events around the country.
He is licensed as an auctioneer in Ohio and holds a Bachelor of Arts and Master of Arts in anthropology from the University of Kentucky, and a doctorate in anthropology from the University of Michigan.