Inaugural Multicultural Day scheduled for Oct. 24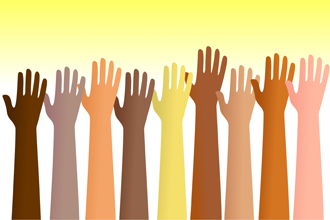 At the end of October, the various cultures represented on campus — from students who studied abroad, to the religious and societal cultures that make up Marietta College will be celebrated.
The inaugural Multicultural Day at Marietta College, which is to be hosted by Pioneer Activities Counsel, will be held Friday, Oct. 24.
"We hope Multicultural Day will be not simply a world showcase, but a glimpse into the cultural elements that encompass Marietta College," says Regina Collette '15 (Blacklick, Ohio), Education, Diversity and Unity director of PAC.
The celebration begins in Upper Gilman. From 1-3 p.m., study abroad students and student organizations will have tables set up. Students who have studied internationally will have information and provide visuals that can help others learn more about the country they lived in and some of its values and traditions. Student organization tables will represent a country or culture of their choosing. All tables will also include some takeaway items and/or food samples that represent their country or culture.
While in Upper Gilman, students will also have the chance to get a henna tattoo and speak with the Office of Education Abroad.
Later, students will want to be in Gilman Dining Hall at 5:30 p.m. for a surprise that Collette says will be, "super fun and interactive."
Then at 7 p.m., Jabali Afrika will perform in the Andrews Hall Great Room. The ensemble consists of a talented crew of singer, dancers, and drummers. Considered Afro-Rock, Jabali ("rock" in Kiswahili) Afrika follows in the footsteps of East Africa's oldest and most diverse popular music yet sets out to create a legendary sound that includes customary instruments like the Mbumbumbu bass drums, the sikuti drum and chivoti flute.
Collette hopes this first Multicultural Day is successful at raising awareness about diversity on campus.
"I hope this day is very fun and enlightening for everyone involved, yet I also want to it to be a day that prompts people to become more open and accepting and more willing to let others be themselves," she said.