'Joe: A Self Portrait' opens Jan. 17 in Gallery 310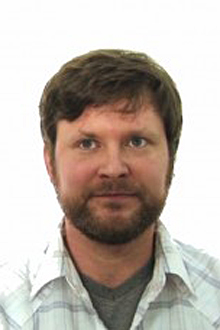 New York City artist Joe Nanashe will exhibit "Joe: A Self Portrait" in Marietta College's Gallery 310 starting Friday, Jan. 17. The exhibition is free and open to the public until March 21.
"Joe: A Self Portrait" is the culmination of 29 months of work combing through 144 films that contain character(s) named Joe. Subjectively edited with the only conceptual constant that the name Joe is spoken somewhere in the clip, the abstract fragments of narrative and characterization reveal how Joe is constructed from the outside in. The individual is erased. Joe becomes an empty vessel, a shape-shifting mass of banality — an obscure, elusive object of desire.
Nanashe was born in Akron, Ohio, and studied sculpture at the University of Akron. The city's post-industrial landscape and emphasis on manual labor influenced the repetitive, task-driven nature of his work. In 2002, he received a scholarship from Sarah Lawrence to study performance art at the Kitchen Summer Institute.
He received his BFA and Outstanding Senior Award from the University of Akron in 2003, and began at Rutgers University that fall. There he further blended performance, video, and installation into works that confront the viewer with issues of violence, control, meaning, humor, perception, and the body. He received his MFA and the Paul Robeson Emerging Artist Award in 2005.
Since then, his work has shown in multiple editions of the New York, Chicago and Lausanne Underground Film Festivals. His video, Internet Alphabet, received an Audience Choice Award at the 2008 Boston Underground Film Festival. He has exhibited internationally in Switzerland, Germany, Netherlands, Russia, Canada, and Argentina. Joe lives in Brooklyn, NY.
The exhibition opens with a reception for the artist from 6-8 p.m., Friday, Jan. 17. Gallery 310 is located on the third floor of the Hermann Fine Arts Center. Gallery hours are 10 a.m.-4 p.m. Monday through Thursday, or by appointment.