Kennedy Clyde '16 elected student body president for 2015-16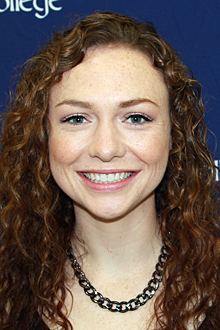 Kennedy Clyde '16 (Chagrin Falls, Ohio) was elected by Marietta College's student body to be the Student Government Association's President for 2015-16.
Emily Drabeck '17 (Washington, Pa.) was chosen to be Vice President and Daley Buckwell '16 (Northfield, N.H.) Treasurer. Drabeck is majoring in Organizational Communication, while Buckwell is majoring in International Leadership.
"I am incredibly excited to serve as the Marietta College Student Body President for the 2015-16 term, and I look forward to collaborating with newly elected Vice President, Treasurer and the Marietta College Student Government Association in order to effectively represent our community," said Clyde, who is majoring in Broadcasting. "I am ready to work diligently with the Marietta College administration, faculty, and student body to shape our institution for a brighter future."