Marietta improves in annual Forbes.com rankings of U.S. Colleges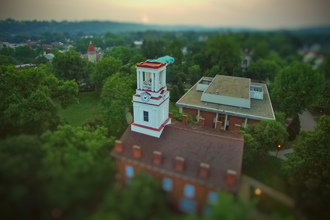 Marietta College has been recognized among "America's Top Colleges," in an annual report published by Forbes.com.
Of the approximately 3,000 accredited colleges and universities in the United States, Forbes ranks 650 undergraduate institutions based on the quality of the education they provide and how much their students achieve.
Marietta moved up in the rankings to 371 — 43 spots better than last year. Marietta also ranks 83rd among all Midwest colleges and 15th in Ohio among four-year schools. The College is ranked as the 264th best private college in the U.S.
For an eighth-consecutive year, Forbes partnered with the Washington, D.C.-based Center for College Affordability and Productivity. The center used 12 factors in five categories to calculate the rankings: student satisfaction; post-graduate success (including salary data); student debt; graduation rate; academic success; and three-year moving average (school's overall scores from the past three years).
Read more about Forbes Magazine's "America's Top Colleges" list at www.forbes.com/top-colleges.