Marietta makes Princeton Review's Best Colleges Rankings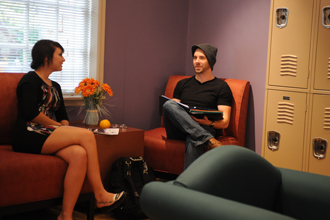 Princeton Review's 2016 issue of The Best 380 Colleges includes Marietta College among the best Midwestern colleges. The new listings were released earlier this week.
The nationally known education services company recommends Marietta as one of 159 institutions in 12 states it named to its "Best in the Midwest" list for 2016. A total of 649 colleges and universities nationwide are ranked among the "regional bests."
The 159 colleges The Princeton Review chose for its "Best in the Midwest" 2016 list are located in these 12 states: Illinois, Indiana, Iowa, Kansas, Michigan, Minnesota, Missouri, Nebraska, North Dakota, Ohio, South Dakota and Wisconsin.
The Princeton Review asks students attending the schools to rate their own schools on several issues — from the accessibility of their professors to the quality of their science lab facilities — and answer questions about themselves, their fellow students, and their campus life.
"Our 62 ranking lists provide students with a way to see the types of colleges that could help them achieve their future goals and dreams," said Robert Franek, Princeton Review's Senior Vice President/Publisher. "Every college in our book has outstanding academics. While our purpose is not to crown one college academically 'best' overall or to rank the schools 1 to 380 on any single topic, our lists provide direct student feedback on the schools' campus culture, program offerings and cost. Our goal is to help applicants choose and get into their dream college — the college best for them."
Princeton Review, not affiliated with Princeton University, has published its Best Colleges guide annually since 1992.
Also this week, Marietta College was recognized by Forbes.com as one of America's Top Colleges.