Marietta named a top Midwestern college by Princeton Review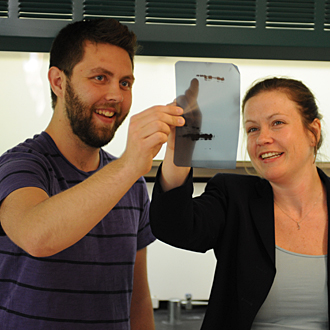 Marietta College is one of the best college's in the Midwest according to The Princeton Review.
The nationally known education services company recommends Marietta as one of 158 institutions in 12 states it named to its "Best in the Midwest" list for 2015.
The rankings, released Aug. 4, lists Marietta as one of 648 colleges nationwide as one of the "regional bests." With approximately 2,500 four-year colleges in the nation, the ranking puts Marietta among the top 25 percent.
Ron Patterson, who recently joined Marietta as Vice President for Enrollment Management, said he knew Marietta's regional and national reputation was strong.
"This ranking and the Forbes ranking from the other day are impressive and something we should be proud of," Patterson said. "We are in this position because of the outstanding faculty who provide a first-class education, as well as a student body that arrives each year ready to take on the challenges of earning a Marietta College education. I'm excited to be part of an institution that has a commitment to academic rigor, while also providing individualized student experiences."
The Princeton Review editors narrowed their choices based on institutional data the company collected directly from several hundred colleges in each region, staff visits to schools over the years, and the opinions college counselors and advisors whose recommendations the company invites.
The Princeton Review asks students attending the schools to rate their own schools on several issues — from the accessibility of their professors to the quality of their science lab facilities — and answer questions about themselves, their fellow students, and their campus life.
The 158 colleges The Princeton Review chose for its "Best in the Midwest" 2015 list are located in these 12 states: Illinois, Indiana, Iowa, Kansas, Michigan, Minnesota, Missouri, Nebraska, North Dakota, Ohio, South Dakota and Wisconsin.
Read more about The Princeton Review's Best Regional College for 2015 at http://www.princetonreview.com/best-regional-colleges.aspx.