Marietta names Dr. Karyn Sproles Provost, Dean of the Faculty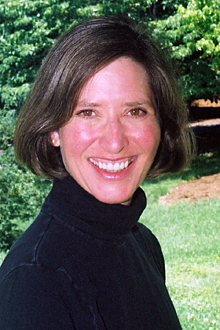 Dr. Karyn Z. Sproles, the Dean of the College of Arts and Sciences at Carlow University, has been selected to be Marietta College's Provost and Dean of the Faculty, Marietta President Joseph Bruno announced today.
"I am delighted to welcome Dr. Sproles to the Marietta family," Bruno said. "It was clear from her very successful visit to campus that she is a proven leader in higher education with a wealth of important experience. She will bring a great deal to our campus and I look forward to working with her."
Sproles was selected from among three semifinalists (and from more 60 candidates whose credentials were reviewed) for a position that will have a number of responsibilities, including strategic planning, coordination across academic and administrative realms, faculty champion and working closely with the President's senior leadership.
As Provost and Dean of the Faculty, leadership of the College falls to Sproles in the absence of the President.
"I am grateful to the search committee and to President Bruno for offering me the opportunity to join the Marietta community. From the minute I set foot on campus it felt like home," Sproles said. "I hope to make several visits this spring to start getting to know students, faculty and staff. This is an exciting time for Marietta, and I am honored to be a part of it."
Sproles, a native of Virginia, earned her Ph.D. in English (1987) and Master of Arts in English (1985) from the State University of New York at Buffalo. She earned her Bachelor of Arts in Literature from The American University in 1982.
Sproles' professional duties at Carlow have included the facilitation of the on-going revitalization of the undergraduate curriculum, engagement of faculty in defining learning objectives and developing a comprehensive academic assessment plan and the creation and administration of the Carlow Learning Community and First Year Seminar Program.
Prior to joining Carlow, Sproles was at James Madison University from 1997-2007 in a variety of roles, including Associate Dean of University Studies and Professor of English. She was also at Hamline University from 1987-97 as a faculty member in the English Department.
Sproles' hiring represents the culmination of a search process that began in August, soon after Dr. Bruno joined Marietta as its 18th President. Dr. Gama Perruci, Dean of McDonough, has been serving a two-year interim role.
The process included retaining the search firm of AGB, Inc., which held a series of on-campus meetings to determine qualities and characteristics of ideal candidates.
A search committee with student, staff and faculty representation was formed and was chaired by Dr. Connie Golden, Professor of Education.
The committee also included: Christy Burke, Director of Education Abroad; Dr. Dawn Carusi, Associate Professor of Communication; Dr. Richard Danford, Vice President for Diversity & Inclusion; Dr. Jackie Khorassani, Professor of Economics; Dr. Dennis Kuhl, Associate Professor of Physics; Dr. Nicole Livengood, Assistant Professor of English; Tom Perry, Executive Director of College Relations; Bruce Peterson, Dean of Students; Dr. Mark Sibicky, Professor of Psychology; Connor Walters '13, Student Senate President; and Dr. Brent Yorgason, Associate Professor of Music.
Golden said the committee was united in their support of Sproles.
"The committee feels the search was very successful and we are thrilled that Karyn Sproles accepted our offer," Golden said. "The outstanding quality of the finalists made our decision difficult, but Karyn's enthusiasm, creativity and experience made her a perfect fit for Marietta College."
Walters said he believes the student body will be pleased with the choice and will enjoy interacting with Sproles, starting with the next academic year.
"The announcement of Dr. Sproles as the new Provost is something all Pioneers should be enthusiastic about. Her experience, openness to feedback and creative thinking are exactly what Marietta College needs right now, and I believe she will quickly settle into our community," he said. "She is a great addition to our administrative leadership and I am confident that students, faculty and staff alike will find Dr. Sproles to be the right fit for driving Marietta College forward."
Sproles will begin her duties at Marietta on July 1.