Marietta names Dr. Lisa P. Phillips new Dean of Students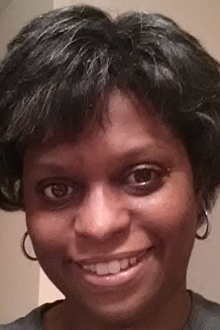 Long-time student affairs leader Dr. Lisa P. Phillips, who has demonstrated a strong commitment to diversity and inclusion, has been named Dean of Students at Marietta College, effective Aug. 10.
"I am confident Dr. Lisa Phillips is the right person to take on this evolving position at Marietta College," said Dr. Richard Danford, Interim Vice President for Student Life. "We had a very strong applicant pool, and as the process played out it became apparent that Lisa was going to be a great fit for us … and we are also very confident that Marietta College will be a great fit for her."
Danford said having Phillips in this position is a critical step in strengthening the College's focus on students as a top priority, while creating a safe, supportive and engaging environment.
"I believe her leadership style will result in lots of positive experiences for our students, and that will play a central role in strengthening the College," Danford said.
Marietta's Dean of Students is expected to assist students in the resolution of problems, provide information about, and referral to campus resources, and promote initiatives that address students' needs and interests. In addition the Office provides educational and co-curricular activities and experiences that encourage students' engagement, development and success.
Phillips joins Marietta College after spending the past seven years as the Director of the Office of Diversity at Otterbein University in Westerville, Ohio. From 2004-10, she was an Assistant Professor in the Department of Speech Communication and Dramatic Arts at Central Michigan University in Mount Pleasant, Michigan, and in 2003-04 she served as the Assistant Director of Multicultural Programs at Ohio University in Athens.
Phillips also worked previously in Student Life at Marietta College, from 1992 to 1994 and again from 1999 to 2001. She also worked as an Area Coordinator for Residential Life at the University of Northern Colorado in Greeley, Colorado, in 1998-99.
She earned a Ph.D. in Organizational Communication from Ohio University in 2005, a Master of Education in Counseling Psychology from James Madison University in 1992 and a Bachelor of Arts in Speech Communication from East Stroudsburg University of Pennsylvania in 1990.
Phillips is a member of The Delta Omicron Sigma Chapter of Sigma Gamma Rho Sorority and currently serves as the chapter's Epistoleous. She grew up in Las Vegas, Nevada, and currently resides in Canal Winchester, Ohio, with her husband, Arthur, and her dogs, Usher and Tyler. Her step-daughter, Dena, attends Butler University.