Marietta professor selected to serve as observer of Taiwan's election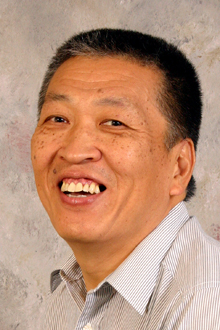 When Taiwan conducts its general election on Jan. 16, which will include electing the 14th president and vice president, Marietta College will have a small role in the process.
Dr. Xiaoxiong Yi, who joined the College in 1989, has agreed to serve as a field observer as part of the International Election Observation Mission to Taiwan from Jan. 12-17.
In an invite from Wu Shu-min of the Taiwan Nation Alliance (TNA), and Wu Rong-I, Chairman of the International Committee for a Democratic Taiwan (ICDT), they agree that "the elections are most critical for the further consolidation of Taiwan's democracy and its political future."
To ensure this happens, TNA and ICDT have organized the observation mission to consist of select international political leaders, academics and civil society activists from America, Europe and Asia. These individuals will conduct field observations in Taiwan immediately before, during and after the General Elections.
Among the duties will be to "observe and monitor all key aspects of the electoral process, including visits to party headquarters, government election commission offices, campaign rallies, voting stations, think tanks, etc."
Yi said he will get an opportunity to meet all three presidential candidates — Eric Chu (Kuomintang party), Tsai Ing-wen (Democratic Progressive) and James Soong (People First).
"A popular theory in China goes that the Chinese might not appreciate Democracy," Yi said. "The Jan. 16 elections in Taiwan will once again prove that is wrong. It is not only an exciting moment for Taiwanese people on the island, but for Chinese communities all around the world."
Yi is an Associate Professor of Political Science and the Director of the China Program at Marietta College. He is considered one of the world's leading experts in Asian and Korean policies, but he is also well versed in U.S. foreign policy. He is a guest political columnist for a few newspapers around Ohio, and he has been a regular commentator on Radio Free Asia and the Voice of America.
Taiwan is conducting its joint national elections for the Presidency and National Parliament on Saturday, Jan. 16.