Marietta students receive AAF scholarships at Cleveland meeting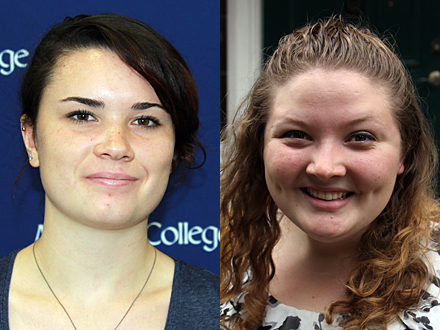 The American Advertising Federation-Cleveland Education Foundation recently awarded scholarships to two Marietta College students.
Charlee Ottersberg '15 (Arvada, Colo.) received the HFA Scholarship from Hitchcock Fleming & Associates, Inc., a leading marketing communications agency based in Akron, Ohio.
Lexi Callaway '16 (Portage, Mich.) was awarded the NEOMG Scholarship from Northeast Ohio Media Group Agency, a digitally focused media company based in Cleveland.
The awards were presented at the Cleveland AAF Professional Development Luncheon on March 18, where Bill Condon, Senior Director of Mobile and Digital Sales for ESPN, discussed the challenges of adapting to a constant changing digital media landscape.